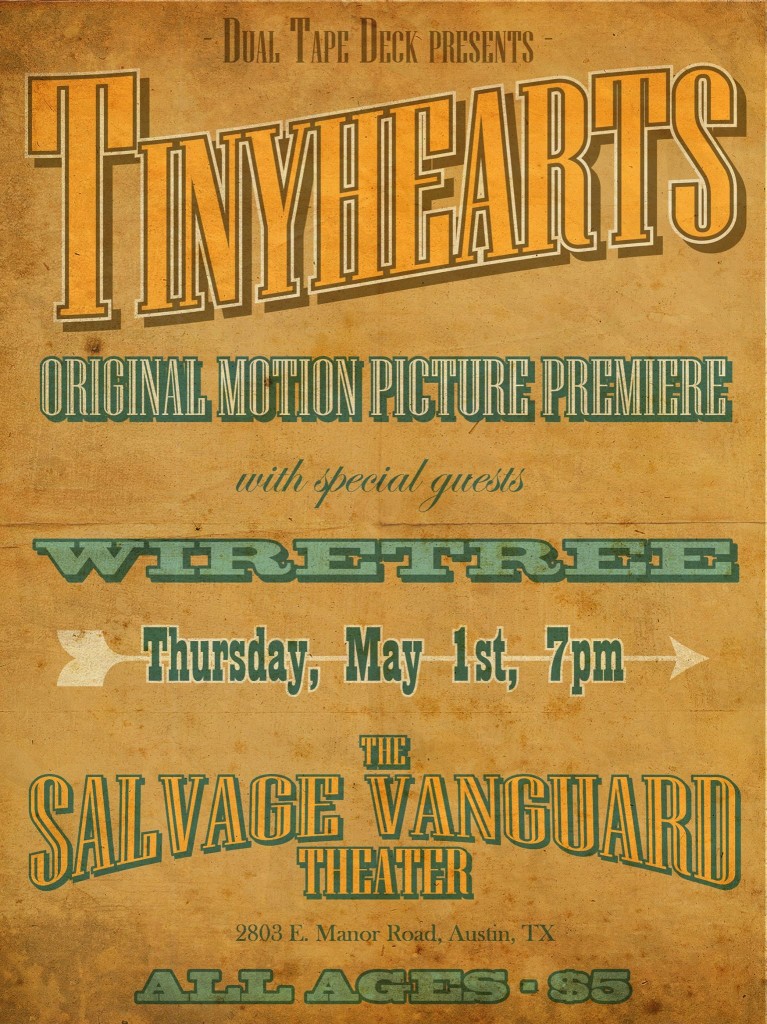 Austin's Dual Tape Deck (Randall LaRue and Andrew Ramirez) will be presenting a screening of their feature length debut, Tinyhearts, tomorrow at the Salvage Vanguard Theater. This romance/drama features music from Austin bands Wiretree and Megabig; the film title is from a Wiretree song and you can hear a Megabig song in the film trailer. At the screening there will also be live music from Wiretree along with a Q&A with the filmmakers.
Tickets are $5. You can purchase them in advance here or at the door. Event starts at 7pm and is all ages.
—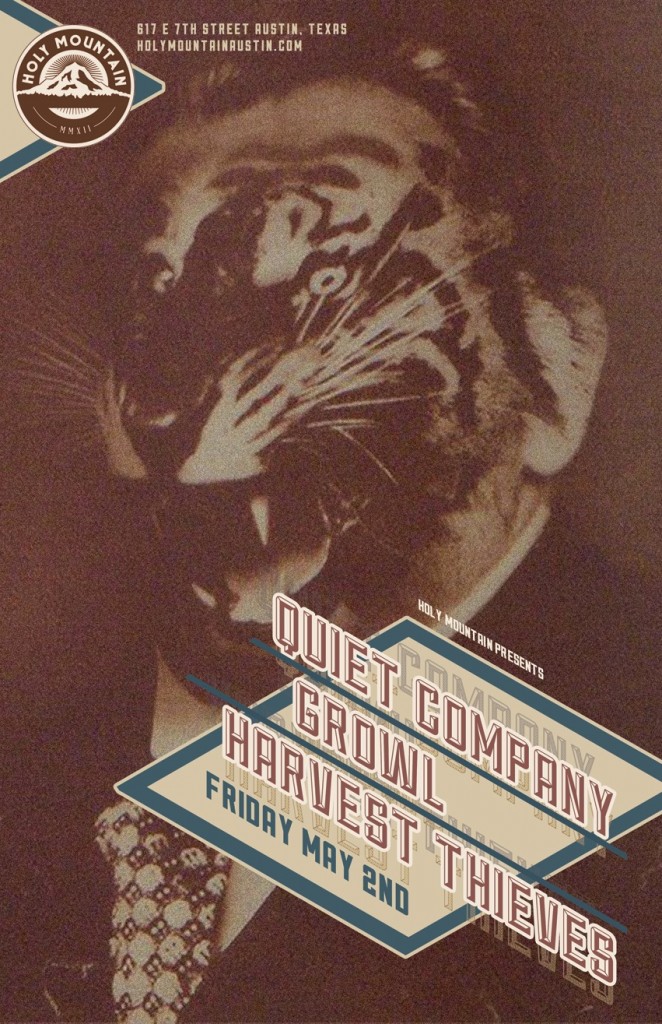 Be sure to get out and see Quiet Company with Growl and Harvest Thieves this Friday at Holy Mountain.  Quiet Company have been long been a personal local favorite due to their engaging live performances and catchy songwriting. Over the last year they've added two new members and have been working on their fourth album, Transgressor. There is currently no set album release date, but their website hints that it may arrive late summer.  You can get Transgressor updates via its Twitter page
Friday night's special guests include one of my new local favorites, Growl. I'm a big fan of their infectious guitar pop – loud, fun, and you'll be singing along before the end of their set.  I also highly encourage you to show up early enough to catch the alt-country sounds of Harvest Thieves.  This show is a total triple threat to kick off your weekend.