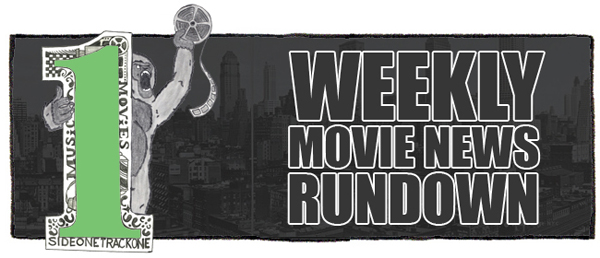 Time for your weekly movie news update!  Below you'll find a slew of sentences meant to provide a brief glimpse of what's been going on over the past week in movieland.  If something leaves you desperate for more info, then my advice is to do a little extra research on one or all of the following fantastic sites:  Latino Review, Dark Horizons, Ain't It Cool News, CHUD and/or JoBlo.  Read on!
Jon Favreau has cast Idris Elba as Shere Kahn in his live action version of The Jungle Book.
Thomas Kretschmann (Stalingrad) has been cast as the villain in Agent 47, the Hitman reboot.
James Mangold is reportedly in negotiations to direct an adaptation of John D. MacDonald's The Deep Blue Good-By.  The book is centered around Travis McGee, a man-for-hire who helps people get back their missing property.
Craig Brewer (Hustle & Flow) is set to direct the remake of The Idolmaker.  The film is based on the life of music promoter/manager Bob Marcucci.
Kim Soo Hyun (aka Claudia Kim) is rumored to have a role in The Avengers: Age Of Ultron.
Sony has hired up and comer Chris Boal to pen the script for a Zorro reboot.
Sam Raimi is set to produce an adaptation of the game Last Of Us.
Jude Law may join the cast of Paul Feig's upcoming spy comedy, Susan Cooper.
Antoine Fuqua will direct Jake Gyllenhaal in Southpaw, which is about a boxer whose personal life is falling apart.
Uma Thurman is in talks to join the cast of the action comedy American Ultra.  The film already stars Jesse Eisenberg and Kristen Stewart.
This Week's Notable Trailers