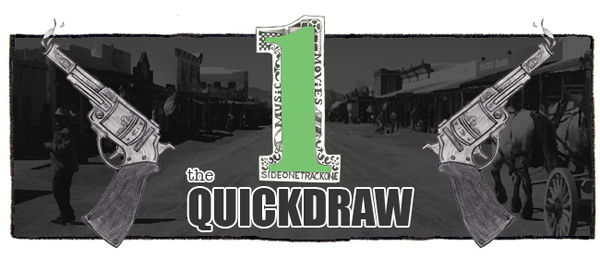 Music!  Enjoy.
:Tune Yards – Water Fountain:  After a lengthy break, Merrill Garbus is back and ready to impress with a new Tune Yards album.  Judging by this first single (and this interview), it sounds like she's crafted a super catchy effort.  Nikki Nack is expected out on May 6 via 4AD.
:Deleted Scenes – You Get To Say Whatever You Want:  I think it's time to switch from liking Deleted Scenes to loving them.  This stellar song is heavy and sincere and I listen to it and just want to brood about whatever forever.   Lithium Burn will arrive on April 15 via Carpark Records.  See the band at Holy Mountain on April 19.
:Dana Falconberry – Palmless:  Dana Falconberry is an Austin artist that I've championed for a long time, so you know I mean it when I say I think this superbly crafted collaboration with Spoon's Jim Eno is one of the best things she's ever done.  Hell, it's probably even the top single out of the local scene so far this year.  Look for Public Hi-Fi Sessons 02 on Record Store Day (April 19).
:Black Bananas – Physical Emotions:  If you're looking for something to blast while you dance around in just your underwear, then this rad new Black Bananas track is it!  I've been jamming the hell out of it over the last few days.  The band will release Electric Brick Wall on June 24 via Drag City.
:The Black Angels – Diamond Eyes:  While I adore the thick, droney psych rock sound that The Black Angels churned out in their early days, I also dig their recent, more accessible material.  After all, it's not like I can lay on my floor and stare at the ceiling fan every day.  The Clear Lake Forest EP will be released on Record Store Day (April 19).