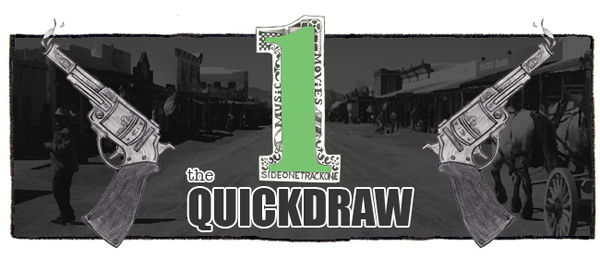 Music!  Enjoy.
:Pujol – Pitch Black:  Pujol have rallied together a follow-up to 2012′s fantastic United States Of Well Being, and I'm excited.  I think we all could use a new dose of the band's swarmy rock n' roll ways.  Saddle Creek will release Kludge on May 20.
:La Sera – Losing To The Dark:  "I wanted the new La Sera record to sound like Lesley Gore fronting Black Flag."  Well, that little nugget from La Sera-mastermind Katy Goodman explains this track's aggressive approach.  If you ask me, I think it's a good change for the band.  Hour Of The Dawn is due out on May 13 via Hardly Art.
:HighasaKite – Hiroshima:  I managed to catch a set from HighasaKite at SXSW, and I really liked it.  The band has a pop sound that's just very easy to love.  This particular track reminds me of Camera Obscura.  Silent Treatment is due out on April 8 via Propeller Recordings.
:Boyfrndz – Design:  When it comes to experiment acts in Austin, Boyfrndz place somewhere near the top of the list.  I think this manic song may be one of their best.  Look for Breeder to be released on April 1 via Brutal Panda Records.
:How To Dress Well – Words I Don't Remember:  Here's a stellar six minute new one from How To Dress Well.  As is always the case with him, you're going to need some headphones and a moment or two alone (for maximum reflection time).  No word yet on when a new album will be released, but I imagine this song will end up on it.