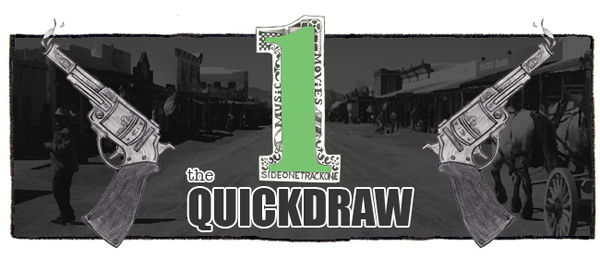 Music!  Enjoy.
:OBN IIIs – No Time For The Blues:  Austin's OBN IIIs are such a wonderfully raucous bunch.  Expect this new single to get you up and moving.  Unless, of course, you just hate having fun and whatnot.  Look for Third Time To Harm on May 27 via Tic Tac Totally.
:Swans – A Little God In My Hands:  This is such an epically bizarre and awesome track.  If you ask me, the only way to tackle it is to crank the volume and just let Swans take over for a bit.  A stiff drink or two is also highly recommended.  Young God will release To Be Kind to the masses on May 13.
:Haunted Hearts – Johnny Jupiter:  Dee Dee (of the Dum Dum Girls) and Brandon Welchez (of the Crocodiles) are the main brains behind Haunted Hearts.  I think the two sound pretty stellar together.  You'll be able to get Initiation on May 27 via Zoo Music.
:Lafawndah – Butter:  My opinion of the name Lafawndah is still way up in the air, but I do really dig this song.  It's got a bouncy variety of electronic sounds, and I find the vocals to be infectious.  A self titled EP is due out on May 6.
:Woods – With Light And With Love:  Here's the nine minute title track from Woods' upcoming album.  The song is thoroughly psychedelic, but it's still rather accessible and I expect that you'll find it impressive.  With Light And With Love is due out April 15 via Woodsist.