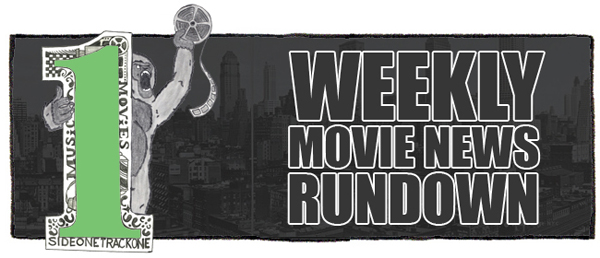 Time for your weekly movie news update!  Below you'll find a slew of sentences meant to provide a brief glimpse of what's been going on over the past week in movieland.  If something leaves you desperate for more info, then my advice is to do a little extra research on one or all of the following fantastic sites:  Latino Review, Dark Horizons, Ain't It Cool News, CHUD and/or JoBlo.  Read on!
Ron Howard may direct the live action version of The Jungle Book for Warner Bros.  Howard is also reportedly set to direct Universal's Mena, which is said to be based on the true story of Barry Seal, a gun runner and drug trafficker from the 80s.
John Singleton has been hired to rewrite, direct, and produce the Tupac Shakur biopic.
Robert Schwentke (Red) has been hired to direct Insurgent, the impending sequel to Divergent.
Jonathan Levine (50/50) will once again direct Seth Rogen and Joseph Gordon-Levitt.  The film doesn't have a title, but it is said to be a Christmas comedy about three childhood friends.
Jai Courtney (Jack Reacher) and Boyd Holbrook (Gone Girl) are said to be the two finalists for the role of Kyle Reese in Terminator: Genesis.
Chris Pratt and Danny McBride are reportedly in talks to star in a Knight Rider movie.
Channing Tatum recently noted that he's penning the script for Magic Mike 2.
George Clooney is set to produce a remake of the Norwegian conspiracy thriller Pioneer.
This Week's Notable Trailers