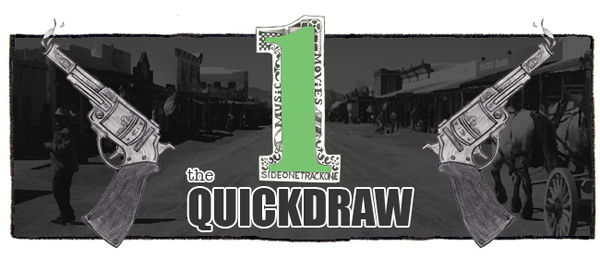 Music!  Enjoy.
:The Men – Different Days: Last week The Men released two tracks. This one is a snarl-filled effort, and I really dig it.  The other song, to be honest, kind of sounds like a White Denim track and it largely just weirds me out.  Sacred Bones will release Tomorrow's Hits on March 4.
:Tony Molina – Nowhere To Go:  Here's another super short pop gem from Tony Molina.  It's pretty incredible how catchy and awesome the guy can be in just 48 seconds.  Dissed and Dismissed will be available on March 25 through Slumberland.
:Ex Hex – Hot And Cold:  Wild Flag may be dead, but that's not stopping Mary Timony.  She's gone and started Ex Hex with Betsy Wright (Fire Tapes) and Laura Harris (The Aquarium), and this rocking track is their first single.  Grab the Hot And Cold 7″ when Merge releases it on March 18.
:Owls – Ancient Stars Seed:  "The line 'We've never had nice stuff' feels good to sing because we really are still a grubby foursome with broken equipment and no money and I see these shitty young bands every day with pedal boards and no ideas."  Any song that comes with a quote like that from Tim Kinsella gets my seal of approval.  The apparently very inspired Two will be out on March 25 via Polyvinyl.
:Phantogram – Bill Murray:  This is a rather pretty, slow burning track from Phantogram.  I think it's a good change of pace for them, but I will admit it's a little odd to not hear their usual aggressive swirl of sounds.  The band will release Voices on February 18 via Republic.