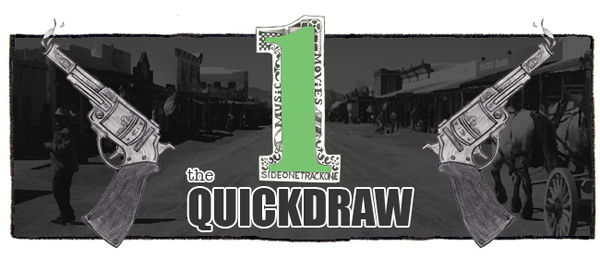 Music!  Enjoy.
:Bleeding Rainbow – So You Know:  There's some 90s shimmer to this Bleeding Rainbow track, and I'm digging it.  I'm curious to see if their upcoming album is entirely like this or if there will be a few tracks that still sport the band's usual upbeat/fuzzy sound.  Kanine Records is set to release Interrupt on February 25.
:Cheatahs – Get Tight:  It never dawned on me until this song, but Cheatahs sound a lot like the early days of Silversun Pickups.  I approve.  You'll be able to grab the band's self titled debut on February 11 via Wichita Recordings.
:Speedy Ortiz – American Horror:  Here's the second single from Speedy Ortiz's upcoming EP.  It's a little less hooky than some of their other tunes, but the band makes up for it with a heavier than usual sound.  Crank it, friends.  Get the Real Hair EP on February 11 via Carpark Records.
:Owls – I'm Surprised:  After a solid 13 year break, Tim Kinsella, Mike Kinsella, Victor Villarreal, and Sam Zurick have decided to reform as Owls.  This is one of those things that's good for the world.  Polyvinyl will release Two on March 25.
:The Men – Pearly Gates:  The Men are back (after two or three days off this past Fall) with their fifth album in as many years, and this first single is wild and kind of perfect.  The awesomely titled Tomorrow's Hits is due out on March 4 via Sacred Bones.  See the band at the Mohawk on April 26.