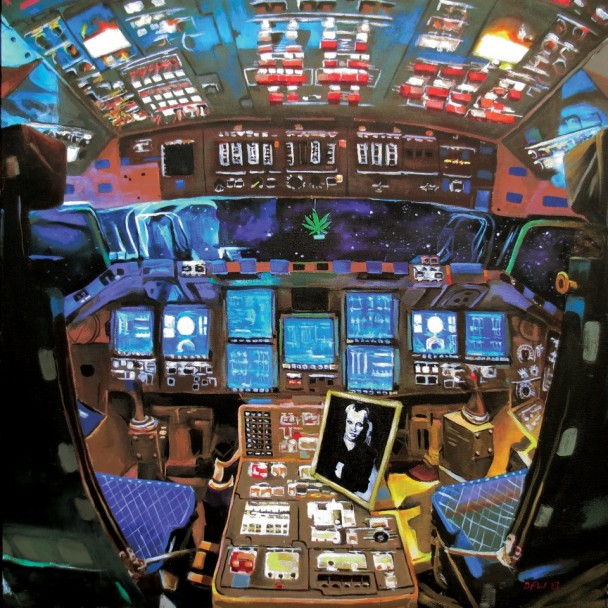 Well, after I'd exhausted my tear glands, tore down my curtains, and crawled in to a dirty-underweared fetal position in response to the news that perennial favorites Thee Oh Sees were going on "hiatus" for an undetermined period of time, it was pretty nice to find out that lead singer John Dwyer had already recorded an entire album of new material under the moniker Damaged Bug.
Supposedly recorded in a studio with a selection of self-built electronic devices, synthesizers and drum machines – Thee Oh Sees this is not. That said, Damaged Bug still has the kraut-rock heart of Thee Oh Sees, that repetitive line of bass and riff that propels the song forward at some maddeningly steady pace, but this isn't garage rock or any derivative of such. Here, Dwyer's voice is a grumbling sneer, the oft-times high pitched wail of his former band, reduced to the lowest ends of the register. Though Dwyer's vocals ride on an almost interplanetary blanket of sonic revelation, his surprisingly earnest voice work brings the spaceship back down to Mother Earth.
Yes, I will continue to mourn, long and deeply, the absence of Thee Oh Sees in my life, but if John Dwyer continues to put out solo work as good as this, I might just put some pants on.
:Damaged Bug – Eggs At Night: