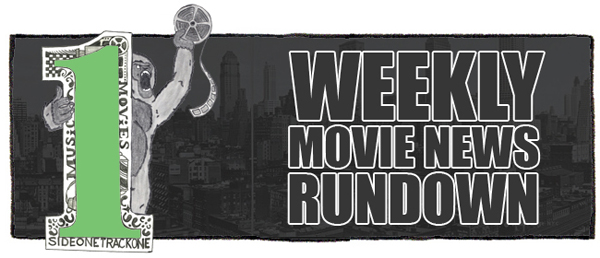 Time for your weekly movie news update!  Below you'll find a slew of sentences meant to provide a brief glimpse of what's been going on over the past week in movieland.  If something leaves you desperate for more info, then my advice is to do a little extra research on one or all of the following fantastic sites:  Latino Review, Dark Horizons, Ain't It Cool News, CHUD and/or JoBlo.  Read on!
Alex Tse (Watchmen) has been hired to pen the adaptation of the racing game Gran Turismo.
Scott Cooper (Crazy Heart) is no longer set to direct the adaptation of Stephen King's The Stand.  He reportedly left the project due to creative differences.
Tom Cruise reportedly wants Jack Nicholson as his co-star in El Presidente.  The movie is said to follow a secret service agent who has to protect a sleazy former president.
Johnny Depp and Mia Wasikowska have signed on for Alice In Wonderland 2.  James Bobin (The Muppets) will direct.
Norman Reedus (The Walking Dead) is rumored to be up for a lead role in the remake of The Crow.
Aaron Paul (Breaking Bad) has signed on for a role in Fathers And Daughters. Russell Crowe and Amanda Seyfried are already set to star in the drama.
Christopher McQuarrie (Jack Reacher) is set to direct Colin Firth in Three To Kill.  The movie is said to follow a man who witnesses a murder and then finds himself on the run.
Gavin O'Connor (Warrior) has replaced Ben Affleck as the director of the American remake of the French thriller Tell No One.
David Gleeson (Cowboys & Angels) is reportedly penning a J.R.R. Tolkien biopic.
David Goyer has reportedly pitched an adaptation of Neil Gaiman's The Sandman to Warner Bros.  Joseph Gordon-Levitt is already being rumored as attached to the film.
Paramount intends on blocking Star Partners and Hummingbird Productions from making a sequel to It's A Wonderful Life.
This Week's Notable Trailers