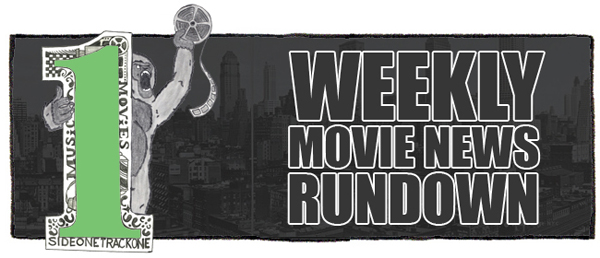 Time for your weekly movie news update!  Below you'll find a slew of sentences meant to provide a brief glimpse of what's been going on over the past week in movieland.  If something leaves you desperate for more info, then my advice is to do a little extra research on one or all of the following fantastic sites:  Latino Review, Dark Horizons, Ain't It Cool News, CHUD and/or JoBlo.  Read on!
Jamie Alexander (Thor) recently revealed that she's up for a role in Batman VS Superman.
Juan Carlos Fresnadillo (28 Weeks Later) has reportedly signed on to direct a remake of Pet Sematary.
DJ Caruso (Disturbia) has signed on to direct The Disappointments Room, which is said to be about a man and woman who move into a home that is haunted.  Kate Beckinsale has reportedly been offered the lead role.
Fede Alvarez is no longer expected back for Evil Dead 2.
Christopher McQuarrie (Jack Reacher) has signed on to write and direct an adaptation of the 70s anime Star Blazers.
Gerard Butler, Aaron Eckhart and Morgan Freeman are set to return for the Olympus Has Fallen sequel, London Has Fallen.
Emile Hirsch has officially signed on to star in the upcoming John Belushi biopic.
Sigourney Weaver has joined the cast of Neil Blomkamp's Chappie.
Noomi Rapace may star in What Happened To Monday?.  She would play septuplets who are trying to stay hidden in a world where there's a one-child policy.
Dan Aykroyd and Jill Scott have joined the cast of the James Brown biopic Get On Up.  Chadwick Boseman (42) is set to star.
Spike Lee is reportedly in talks to direct Spinning Gold, which is about the rise of disco.  Justin Timberlake is already set to star.
Joe Cornish (Attack The Block) is being rumored as the new preferred choice to direct Star Trek 3.
Producer Scott Rudin is reportedly moving forward with a Workaholics movie.
Jeff Tremaine (Jackass: Bad Grandpa) is set to direct Dirt, the Motley Crue biopic.
Show creator Doug Ellin let it be known that an Entourage movie is a go.
Sam Raimi is expected to direct Army Of Darkness 2.
Christopher Walken and Lenny Kravitz are set to star in Little Rootie Tootie.  The film is said to follow a jazz pianist who is mourning the death of his wife.
Jake Gyllenhaal is set to star in Antoine Fuqua's Southpaw.  The movie will center around a left handed boxer trying to become a champion again.
Tom Hardy will star in Takashi Miike's The Outsider.  He will play a soldier who joins the Yakuza after World War II.
Daniel Radcliffe may star in Gold, which is about British politician and former Olympic athlete Sebastian Coe.
This Week's Notable Trailers