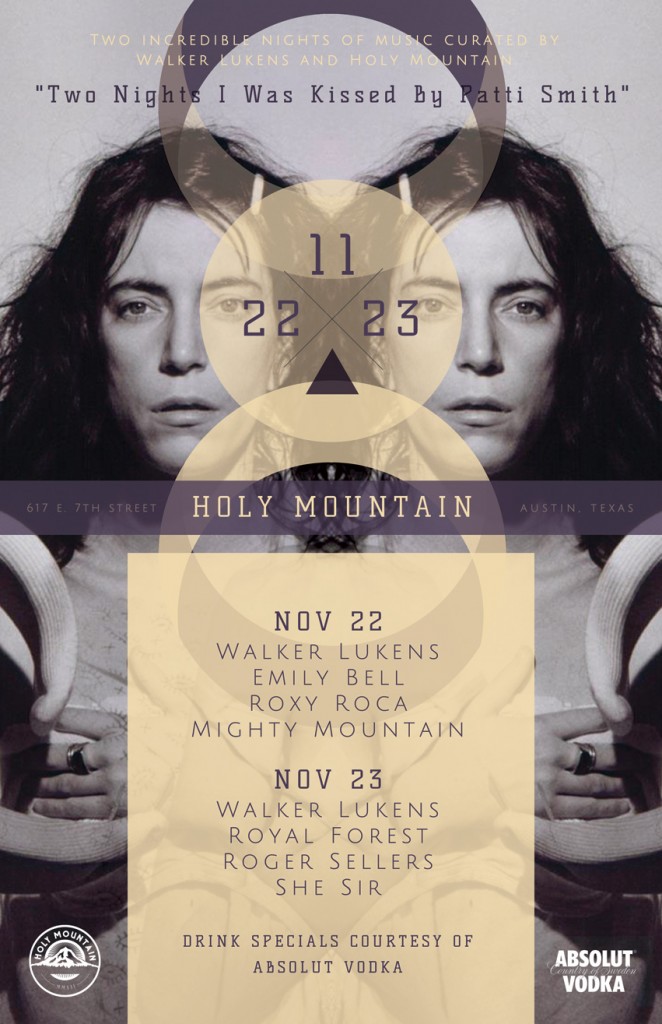 Winter is approaching, but there's no need to hibernate and miss out on some great local shows. This weekend Walker Lukens is celebrating the end of a busy, successful year by headlining a two night stint at Holy Mountain.  Walker Lukens & The Side Arms Present Two Nights I Was Kissed By Patti Smith is what the shows are being called, and if you've heard his debut full length, Devoted, then you might recognize that this was inspired by a song from the album.
There are different sets of bands each night distinguished by their musical moods. Friday is Ass Shakin' Night featuring the soul and funk groove infused sounds of Emily Bell, Roxy Roca, and Mighty Mountain. Saturday is Head Noddin' Night featuring the dreamy pop and shoegaze sounds of Royal Forest, Roger Sellers, and She Sir.
Both nights can be attended for $12, or you can do just one night for $8.
—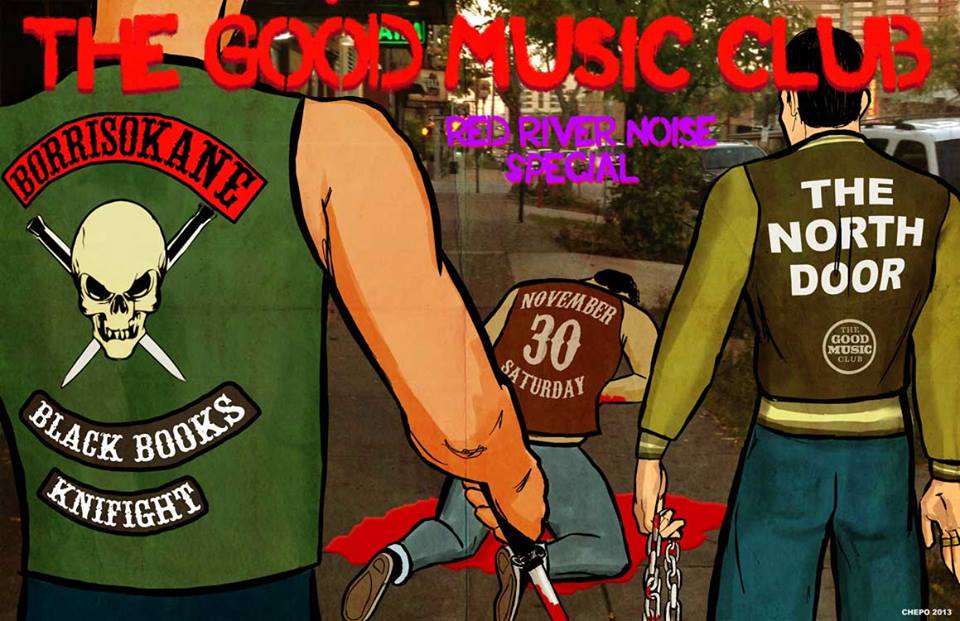 On Saturday, November 30 you can brush off your post-Thanksgiving feast stupor at The North Door via the latest showcase presented by The Good Music Club and Red River Noise.  It features the dreamy psych/surf pop of Borrisokane, the lush, atmospheric pop of Black Books, and the synth/dance/punk sounds of Knifight.
Good Music Club has been presenting solid and diverse local showcases for almost 2 years now (thanks to creators and producers, Richard Whymark and Laurie Gallardo). These showcases are an excellent opportunity to see up and coming local bands for an inexpensive cover charge. The performances are taped and made available to view online, and the show has garnered attention from around the country and the globe. If you're in Austin and haven't been to a Good Music Club taping, come and check out what the rest of the world has noticed.