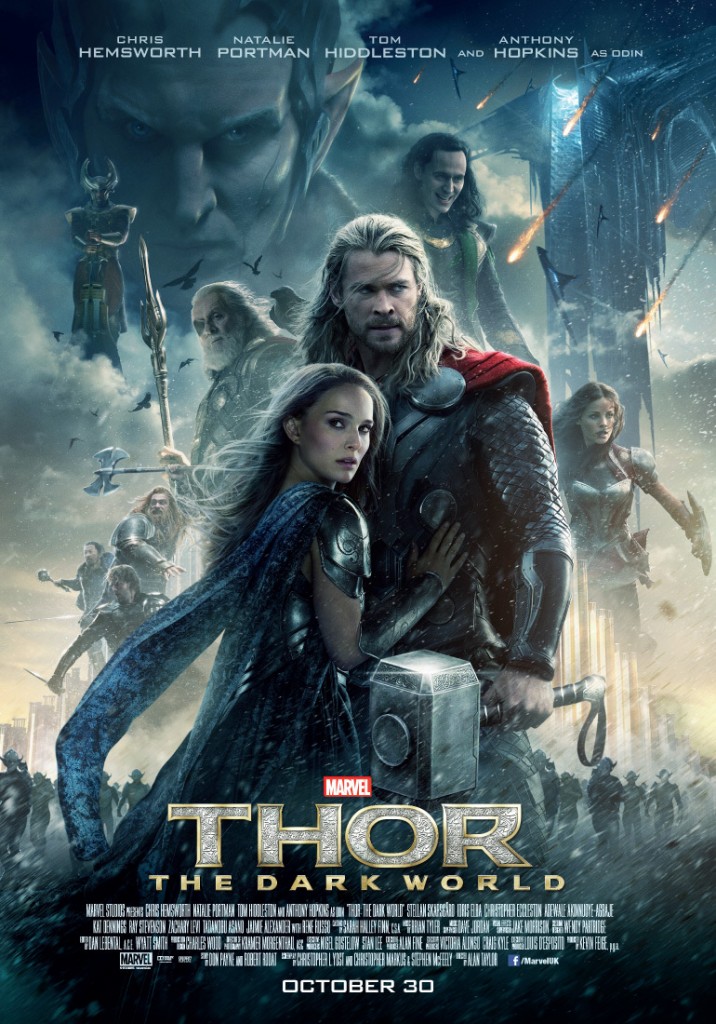 People are doing traditional-style reviews all over the web, so we decided to try something different.  In each "breakdown" we'll take a look at what a film's marketing lead us to believe, how the movie actually played, and then what we learned from it all.  Read on!
The Impression:
Phase 2 of Marvel's big plan continues on with Thor: The Dark World.  This time it's Alan Taylor (Game Of Thrones) directing Chris Hemsworth's muscles.
The Reality:
Depending on what you're wanting from Thor: The Dark World, you may or may not dig it.  The film is certainly entertaining with its big action pieces and stellar sense of humor, but the story feels more like its interested in wrapping up loose ends (the Jane Foster and Thor relationship, Loki's post-New York imprisonment, Thor's royal expectations, etc) then it is with setting off on bigger and better things.  I suppose this is just part of existing in the Marvel Cinematic Universe – every now again a film has to take on the task of being filler (I'm looking at you, Iron Man 2), but it's still a bit disappointing to see.  In any case, I did like Thor: The Dark World and I think you should see it.  Just make sure to go in with your expectations in check.
The Lesson:
Marvel can't stop, won't stop.