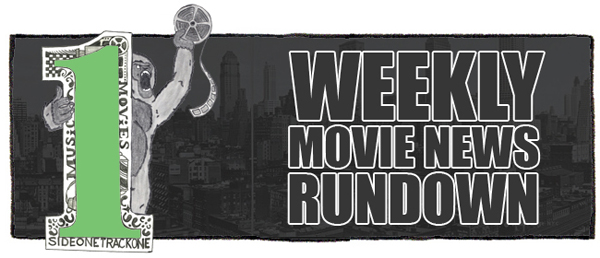 Time for your weekly movie news update!  Below you'll find a slew of sentences meant to provide a brief glimpse of what's been going on over the past week in movieland.  If something leaves you desperate for more info, then my advice is to do a little extra research on one or all of the following fantastic sites:  Latino Review, Dark Horizons, Ain't It Cool News, CHUD and/or JoBlo.  Read on!
Ben Affleck is set to star in and direct a "big scale actioner" for Warner Bros.  The film is currently untitled, but it will reportedly follow a group of mercenaries trying to take down an African warlord.
Tom Cruise and Joseph Kosinski are set to reunite for Go Like Hell.  The film will center around Henry Ford's decision to challenge Ferrari on the Le Mans track in 1966.
Jamie Dornan (Once Upon A Time) will replace Charlie Hunnam in Fifty Shades Of Grey.
Ethan Hawke and Andrew Niccol (Gattaca) will reunite for a currently untitled military thriller.
Tom Hardy is set to play Elton John in Rocketman.
Travis Fimmel (Vikings) has landed a role in Duncan Jones' upcoming Warcraft.
Christoph Waltz has signed on for a part in Horrible Bosses 2.  Also, Jennifer Aniston and Kevin Spacey may reprise their roles from the first film.
Rachel McAdams is reportedly close to signing on to star opposite of Keanu Reeves in Passengers.
Cameron Diaz, Milla Jovovich, and Meryl Streep are reportedly being looked at for roles in lady-oriented Expendables off-shoot, The Expendabelles.
Robert Zemeckis has signed on to direct an adaptation of the acclaimed documentary Marwencol.  Leonardo DiCaprio may star.
Jason Statham is in talks to join Melissa McCarthy in Paul Feig's secret agent comedy Susan Cooper.
Benedict Cumberbatch may star in Doug Liman's Everest, which would detail the story of competing climbers George Mallory and George Finch.
Ellen Page and Evan Rachel Wood will star in an adaptation of Into The Forest.  The book centers around two sisters who find themselves struggling to survive after society suddenly collapses.
Emile Hirsch, Adam Devine (Workaholics), and Joaquin Phoenix are being rumored as possible choices to star in the in upcoming John Belushi biopic.
Jai Courtney (Jack Reacher) has signed on to star in Angelina Jolie's Unbroken and Russell Crowe's The Water Diviner.
Roland Emmerich recently noted that he has put together two versions of Independence Day 2 – one that features Will Smith's Captain Steven Hiller and one that doesn't.
Idris Elba is being rumored for a role in Jurassic World.
This Week's Notable Trailers