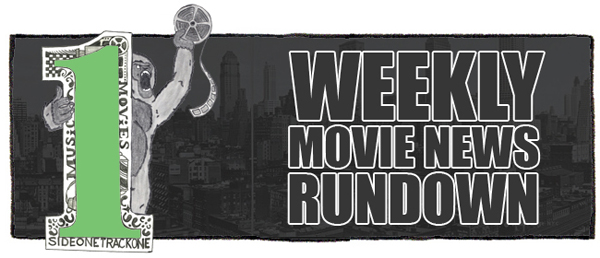 Time for your weekly movie news update!  Below you'll find a slew of sentences meant to provide a brief glimpse of what's been going on over the past week in movieland.  If something leaves you desperate for more info, then my advice is to do a little extra research on one or all of the following fantastic sites:  Latino Review, Dark Horizons, Ain't It Cool News, CHUD and/or JoBlo.  Read on!
Rumor has it that Amazing Spider-Man 2 may carry either Price Of Power or With Great Power as a subtitle.
Michael Bay has won the rights to a book titled Sabotage.  It's said to be a WWII thriller.
Oliver Stone and Jamie Foxx are said to be looking at teaming up for a Martin Luther King Jr. biopic.
Doug Liman (Jumper) may direct Narco Sub, which is said to be about a kidnapped man who is forced to pilot a submarine that's packed with cocaine.
Charlie Hunnam has dropped out of Fifth Shades Of Grey due to scheduling issues.
Will Ferrell and John C. Reilly have signed on to star in Devil's Night.  The film is said to be an action comedy set on the night before Halloween.
Chris Pine may appear in Horrible Bosses 2.
Emma Watson and Stephen Chbosky (The Perks Of Being A Wallflower) are set to reteam for While We're Young.  The film will center around a 75-year old woman who gets to be 29 again for a day.
Star Wars: Episode VII is being rumored to be getting either Return Of The Sith or Rise Of The Jedi as its subtitle.
This Week's Notable Trailers