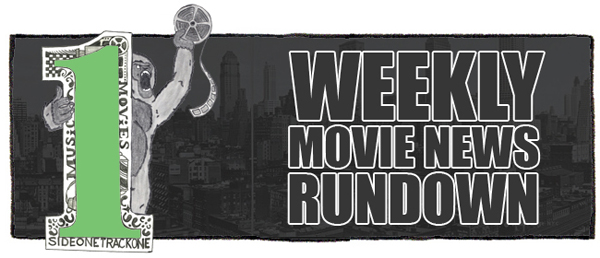 Time for your weekly movie news update!  Below you'll find a slew of sentences meant to provide a brief glimpse of what's been going on over the past week in movieland.  If something leaves you desperate for more info, then my advice is to do a little extra research on one or all of the following fantastic sites:  Latino Review, Dark Horizons, Ain't It Cool News, CHUD and/or JoBlo.  Read on!
Dominic Cooper is currently being rumored as a possible replacement for Sasha Baron Cohen in the upcoming Freddie Mercury biopic.
Simon Kinberg (X-Men) has been hired to rewrite the Fantastic Four reboot.
Disney is reportedly moving forward with a Cruella De Vil film.  It will be titled Cruella.
Neil Marshall (The Descent) is reportedly set to direct Skull Island: Blood Of The King.  It will be based on the graphic novel Kong: King Of Skull Island.
Aaron Johnson has officially been cast as Quicksilver in The Avengers: Age Of Ultron.  Also, Elizabeth Olsen is all set to play the Scarlet Witch.
Roberto Orci, Alex Kurtzman, and Jeff Pinkner will pen the script for The Amazing Spider-Man 3.  The trio wrote part two in the rebooted series.
Danny Boyle is attached to direct an adaptation of Smash And Grab.  The documentary is centered around the world's most successful diamond thieves.
Pierce Brosnan will star in I.T.  The movie will follow an author who is trying to protect his family from a disgruntled IT consultant.
David Yates may direct an adaptation of the comic Who Is Jake Ellis?.
Marc Forster will not be returning for the World War Z sequel.
This Week's Notable Trailers