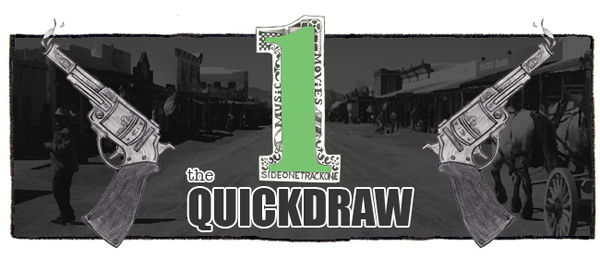 Today's music loves your shoes.  Enjoy.
:Swearin – Dust In The Gold Sack:  There will soon come a time where I'll be able to put on the Speedy Ortiz and Swearin albums back to back, and it's going to be glorious in the way that only 90s-enthused indie rock can be.  The band will release Surfing Strange on November 4 via Salinas.  Catch them at the Mohawk on December 10.
:Haim – Edge:  Here's a technically new one from Haim that was produced by George Lewis Jr. (aka Twin Shadow).  It sounds like Haim doing a Twin Shadow track, which I think is pretty great.  You can get Days Are Gone now via Columbia, but if you want this track with it you'll have to pick up the deluxe UK iTunes edition of the album.  The band's next show in Austin is this weekend during round #2 of ACL.
:Popstrangers – Rats In The Palm Trees:  I haven't listened to the album that Popstrangers put out earlier this year, but this new single makes me want to.  They make really pleasant guitar-driven pop music.  Expect to be able to grab the Rats In The Palm Trees 7″ on November 5 via Carpark.
:Crystal Antlers – Licorice Pizza:  This track is a quick burst of punk fun, and I dig it.  If only the title didn't totally gross me out, though.  Crystal Antlers are all set to put out Nothing Is Real on October 15 via Innovative Leisure.  You'll be able to see them on October 19 at the Mohawk.
:Widowspeak – Calico:  I had two chances to see Widowspeak this weekend, and I missed out on both of them.  This well crafted number makes me regret that.   The Swamps EP will be made available to the world on October 29 via Captured Tracks.  See them play this weekend at ACL.