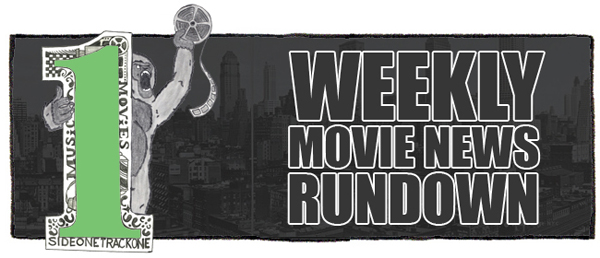 Time for your weekly movie news update!  Below you'll find a slew of sentences meant to provide a brief glimpse of what's been going on over the past week in movieland.  If something leaves you desperate for more info, then my advice is to do a little extra research on one or all of the following fantastic sites:  Latino Review, Dark Horizons, Ain't It Cool News, CHUD and/or JoBlo.  Read on!
Fede Alvarez (Evil Dead) may direct an adaptation of the game Dante's Inferno.
Kelsey Grammer has joined the cast of Expendables 3.
Arnold Schwarzenegger is being rumored to be playing the villain in Avatar 2.
Leigh Whannell, who wrote the first two Insidious movies, has been hired to pen a third entry.
Jerry Bruckheimer and Disney will reportedly end their partnership in 2014.
Michael Fassbender has joined the cast of Slow West.  No plot details are known, but it is said to be a western.
Bryan Cranston will star in the Jay Roach-directed Trumbo.  The movie will follow the life of writer Dalton Trumbo.
Adam Sandler is said to be close to signing on to star in The Cobbler.  It's said to center around a shoe repairman who can jump into the lives of people whose shoes he repairs.
Pixar has delayed The Good Dinosaur to 2015 (and Finding Dory to 2016), and will now have no theatrical releases in 2014.
Paul Greengrass is no longer set to direct the Aaron Sorkin-penned The Trial Of The Chicago 7.  He and the studio apparently had budgetary disagreements.
Cate Blanchett will direct an adaptation of Herman Koch's The Dinner.
Garrett Hedlund (Tron Legacy) has landed a role in Angelina Jolie's adaptation of Laura Hillenbrand's Unbroken.
Leonardo DiCaprio is set to produce and star in a Woodrow Wilson biopic.  The film will be based on Scott Berg's Wilson.
Timur Bekmambetov (Wanted) has been hired to direct MGM's remake of Ben-Hur.
Keanu Reeves may star in The Criminal.  It's said to be a crime thriller based on interviews conduced with Russian and Finnish felons.
Vince Vaughn and Hailee Steinfeld (True Grit) will star in Term Life.  The movie is said to follow a man trying to survive long enough for his insurance policy to kick in so that he can leave his estranged daughter a million dollars.
Neil Marshall (The Descent) has been hired to write and direct the English remake of Troll Hunter.
Writing duo Matthew Federman and Stephen Scaia (Human Target) have been hired to adapt the game Tom Clancy's Ghost Recon.
This Week's Notable Trailers