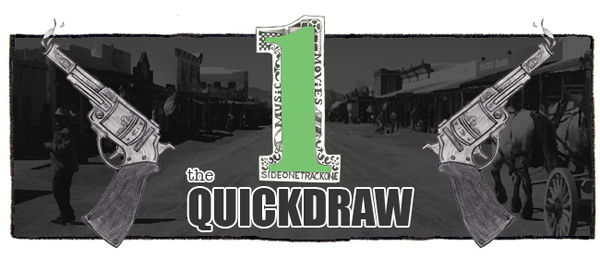 Today's music has never had a problem with your drinking.  Enjoy.
:Cheatahs – Cut The Grass:  I was hoping the arrival of this slab of shoegaze meant Cheatahs had readied their debut full length, but it's apparently not coming until 2014.  Bummer.  On the bright side, you can get this song (and another a-side) in 7″ form on October 29 via Wichita Recordings.
:Frankie Rose – Street Of Dreams:  This has quickly become my favorite Frankie Rose song.  I really like the way the vocals are layered, and the pulsing beat provides a nice 80s touch.  Herein Wild is due out on September 24 through Fat Possum.
:The Casket Girls – Holding You Back:  It's difficult to listen to this dream pop gem and not feel like there's a variety of sad teenagers somewhere that could really use it.  I wonder if that's what The Casket Girls were going for?  The band will participate in the first ever Cassette Store Day (September 7) by releasing a two-song limited edition tape via Graveface Records.
:Gap Dream – Shine Your Love:  "Everybody in this whole wide world has gone straight up insane."  I agree.  Gap Dream will put out this quirky pop tune in 7″ form on September 17 via Fat Possum.  Shine Your Light is the name of the full length, and it's due November 12 on Burger Records.
:Tony Molina – Breakin' Up:  Here's a super quick one from Tony Molina.  I think it's a fantastic pop song, and his upcoming effort is now a must-get for me.  The Six Tracks EP will be out next month as part of Matador's Singles Going Home Alone 7″ series.