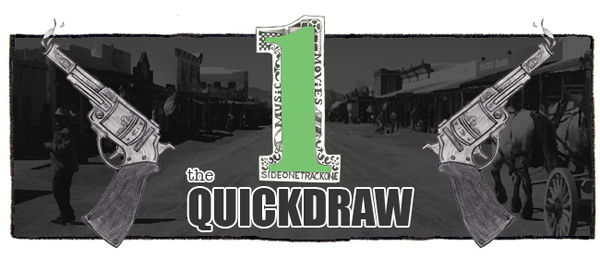 Today's music knows where you live.  Enjoy.
:Best Coast – I Don't Know How:  I've never really found myself totally in love with Best Coast, but I seriously can't get enough of this (admittedly somewhat sappy) pop tune.  I've been singing the damn thing for days now.  The band's mini-album, Fade Away, will be out October 22 via Bethany Cosentino's Jewel City Label.
:The Callas – Anger:  I feel like I should already know about The Callas (you know, since they've been around for a decade), but this meaty track is my first time hearing them.  Shame on me.  Am I Vertical? is due out November 18 through Inner Ear.
:Mazes – Hayfever Wristband:  It's possible my brain isn't working, but I don't remember Mazes ever sounding this frenetic.  I dig it.  A lot.  Here's hoping there's more of the same on Better Ghosts.  The mini-album is expected out on November 21 via FatCat Records.
:Daytona – The Road:  Here's a new one from Daytona that swells and shimmers in a way that immediately puts a skip in my step.  Nothing wrong with that, right?  The band's self titled debut is due out November 19 via the Ernest Jenning Recording Co.
:Cass McCombs – Brighter! (Featuring Karen Black):  If you've never listened to much Karen Black, then you can probably count on this beautiful track inspiring you to give the late singer some of your time.  Cass McComb's 22-track effort, Big Wheel And Others, is due out October 15 via Domino Records.  He'll play the Belmont on November 22.