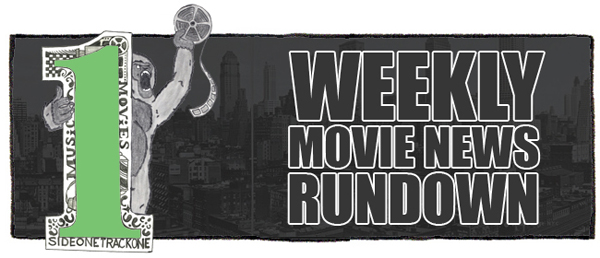 Time for your weekly movie news update!  Below you'll find a slew of sentences meant to provide a brief glimpse of what's been going on over the past week in movieland.  If something leaves you desperate for more info, then my advice is to do a little extra research on one or all of the following fantastic sites:  Latino Review, Dark Horizons, Ain't It Cool News, CHUD and/or JoBlo.  Read on!
Ben Affleck has signed a deal with Warner Bros. to appear as Batman/Bruce Wayne in multiple films.
Bryan Cranston is being rumored as the preferred choice to portray Lex Luther across multiple films in the DC Cinematic Universe.
Tony Jaa (Ong Bak) has signed on for a role in Fast & Furious 7.
Pirates Of The Caribbean 5 is now Pirates Of The Caribbean: Dead Men Tell No Tales.
Benedict Cumberbatch has dropped out of Guillermo Del Toro's Crimson Peak.  A reason has yet to be given.
Zhang Ziyi (The Grandmaster) is set to reprise her role as Jen Yu for Crouching Tiger, Hidden Dragon: The Green Destiny.
Clint Eastwood will reportedly replace Steven Spielberg as the director of American Sniper, the Chris Kyle biopic.  Bradley Cooper is still set to star.
Elizabeth Olsen (Martha Marcy Mae Marlene) is reportedly in talks for the role of Scarlet Witch in The Avengers: Age Of Ultron.
Timur Bekmabetov (Abraham Lincoln: Vampire Hunter) is reportedly in talks to direct a remake of Ben-Hur for MGM.
Rumor has it that Marvel has reached out to Bradley Cooper about voicing Rocket Raccoon in Guardians Of The Galaxy.
Scott Cooper (Crazy Heart) will reportedly replace Ben Affleck as the director of the adaptation of Stephen King's The Stand.
Natalie Dormer (Game Of Thrones) has landed the role of Cressida in The Hunger Games: Mockinjay – Part 1 & 2.
Idris Elba will star in an adaptation of Beasts Of No Nation.  The book centers around a boy who is forced to join a group of mercenaries when a civil war engulfs his country.
This Week's Notable Trailers