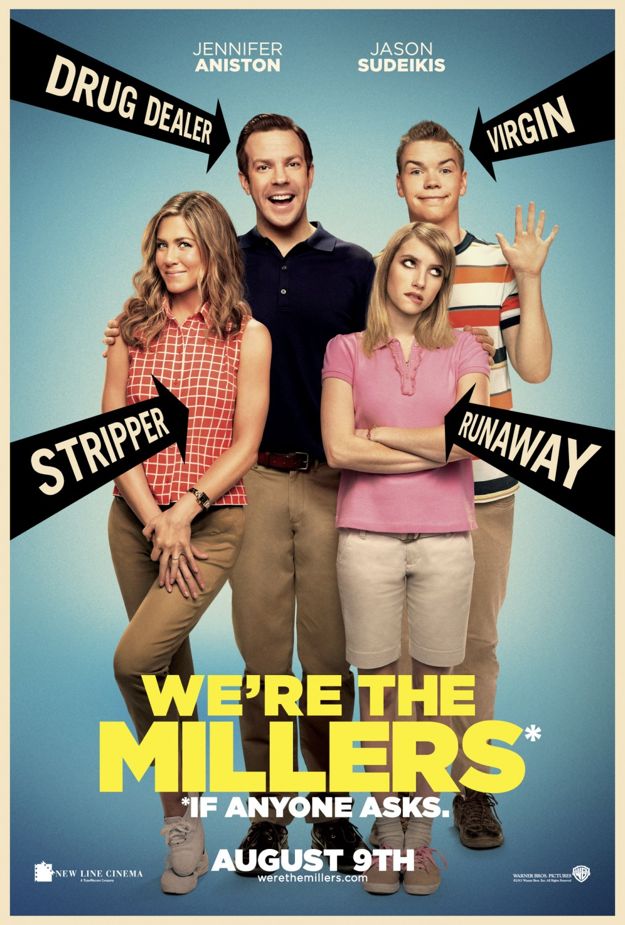 People are doing traditional-style reviews all over the web, so we decided to try something different.  In each "breakdown" we'll take a look at what a film's marketing lead us to believe, how the movie actually played, and then what we learned from it all.  Read on!
The Impression:
Jason Sudeikis and Jennifer Aniston star in 2013′s premiere road trip comedy about a fake family attempting to deliver a large shipment of weed via an RV.

The Reality:
We're The Millers has a weird, scatter-brained tone, it's too long, and only about half of the two billion jokes it throws at you are actually worth a laugh.  However, I didn't hate it, and that's mostly because of Sudeikis, who is so relentless in his quest to entertain that he elevates the entire movie into something watchable.  If you got a little day drunk and caught this at a matinee, you wouldn't hate it.
The Lesson:
It's time for Jason Sudeikis to be in a great movie.