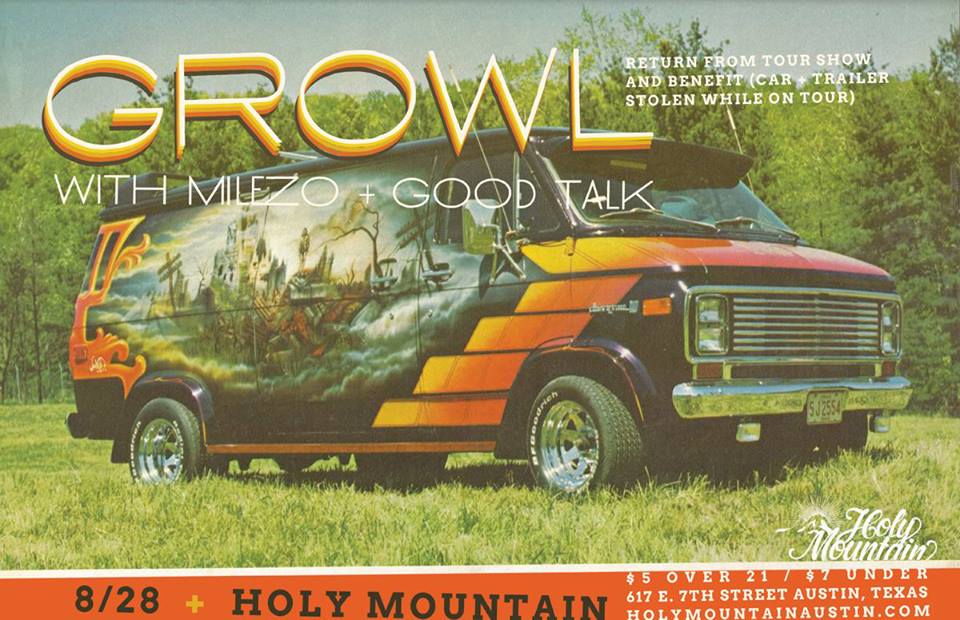 During a recent tour, the van and trailer of local power pop/indie rock band Growl was stolen. Fortunately, their gear was safe inside the venue where they played, but their personal belongings were taken and they were forced to spend a small fortune on a rental van in order to finish the tour.
Tonight at Holy Mountain the band is holding a homecoming gig and fundraiser with their friends from Milezo and Good Talk ($5 for 21+, $7 under 21). Growl is one of my favorite local discoveries of this year; their live sets and songs are full of infectious energy that will win you over.
—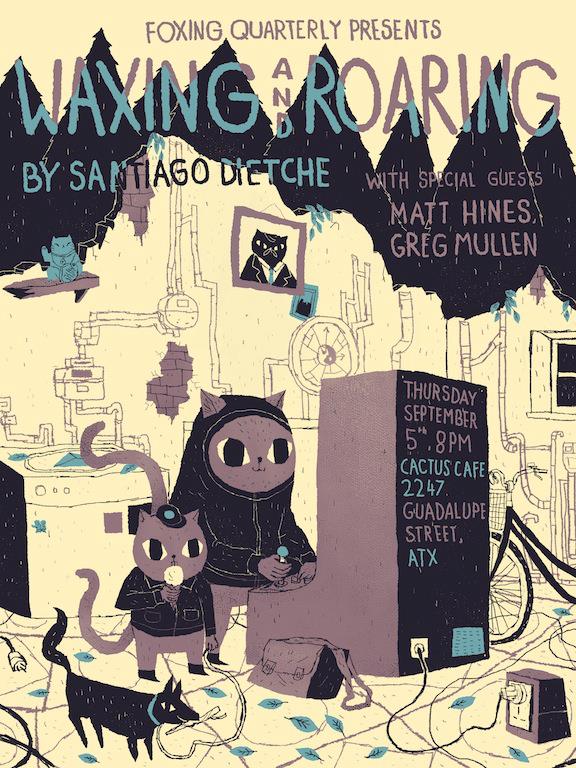 Growl's lead singer and guitarist Santiago Dietche is releasing a solo acoustic album, Waxing And Roaring, next month. He will be celebrating the release of his first full length on September 5 at Cactus Cafe. On his latest release, he displays a more contemplative, melancholic side to his songwriting while still allowing the catchy, pop hooks to shine through.
He will be joined by Matt Hines from The Eastern Sea and Greg Mullen along with poetry readings courtesy of the folks from Foxing Quarterly.
Advance tickets are available here, but you can WIN a pair of tix to the show through SOTO by sending an email here with DIETCHE as the subject.  We'll pick a winner the day of the show.