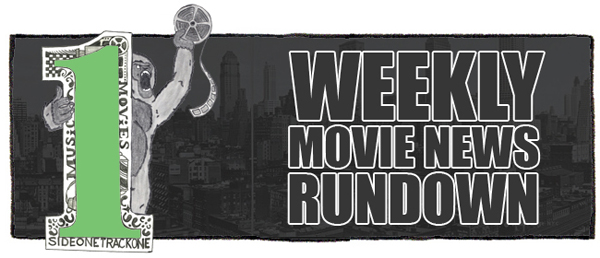 Time for your weekly movie news update!  Below you'll find a slew of sentences meant to provide a brief glimpse of what's been going on over the past week in movieland.  If something leaves you desperate for more info, then my advice is to do a little extra research on one or all of the following fantastic sites:  Latino Review, Dark Horizons, Ain't It Cool News, CHUD and/or JoBlo.  Read on!
James McAvoy will play Victor Von Frankenstein in Paul McGuigan's Frankenstein.
James McTeigue (V For Vendetta) is set to direct a remake of Bloodsport.
Abigail Breslin (Little Miss Sunshine) will star opposite Arnold Schwarzenegger in the zombie-themed Maggie.
Jessica Alba has signed on for a role in Stretch.  The film is being directed by Joe Carnahan (The Grey), and it follows a limo driver on a wild night in LA.
Topher Grace has joined the cast for Christopher Nolan's Interstellar.
Sacha Baron Cohen has dropped out of the Freddie Mercury biopic due to creative differences.
Michael B. Jordan and Sylvester Stallone are reportedly set to star in a Rocky spinoff titled Creed.  Jordan will play the grandson of Apollo Creed.
Ben Foster may star in one of the three Lance Armstrong biopics currently in the works.  His would be directed by Stephen Frears (High Fidelity).
The Butterfly Effect is reportedly getting a reboot.
Michael Caine has joined the cast for Matthew Vaughn's Secret Service.  He'll play the head of the spy agency in the movie.  Also, newcomer Taron Egerton is reportedly in talks for the lead role.
John Williams will officially score the new Star Wars trilogy.
Vin Diesel will star in World's Most Wanted.  The film will follow a team of specialists who go on the run after uncovering a massive conspiracy.
This Week's Notable Trailers