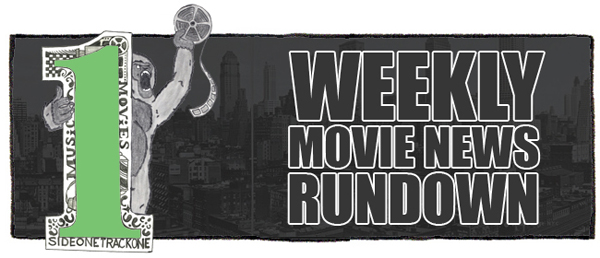 Time for your weekly movie news update!  Below you'll find a slew of sentences meant to provide a brief glimpse of what's been going on over the past week in movieland.  If something leaves you desperate for more info, then my advice is to do a little extra research on one or all of the following fantastic sites:  Latino Review, Dark Horizons, Ain't It Cool News, CHUD and/or JoBlo.  Read on!
Legendary is still trying to get a movie based on Hot Wheels made, and their list of directors has reportedly been narrowed down to Simon Crane (second unit director of World War Z) and Juan Carlos Fresnadillo (28 Weeks Later).
Ben Affleck is said to be looking at the lead role in David Fincher's adaptation of Gillian Flynn's Gone Girl.
Sam Mendes has now been super officially confirmed as the director of the next Bond film.
Disney is said to be moving forward with a live action version of The Jungle Book.
Jeff Wadlow (Kick-Ass 2) will reportedly write and direct the X-Men spinoff, X-Force.
Johnny Depp is said to be looking at joining the sequel to Alice In Wonderland.  He may also star in David Koepp's adaptation of Kyril Bonfigliol's The Great Mordecai Mustache Mystery.
Sharlto Copley will star in Hardcore.  The film will be directed by Ilya Naisshuller, who's POV videos have repeatedly won the internet.
Dev Patel (Slumdog Millionaire) is reportedly close to signing on to star in Neil Blomkamp's Chappie.
Producers Lati Grobman and Christa Campbell (Texas Chainsaw 3D) have picked up the remake rights to Day Of The Dead.
This Week's Notable Trailers