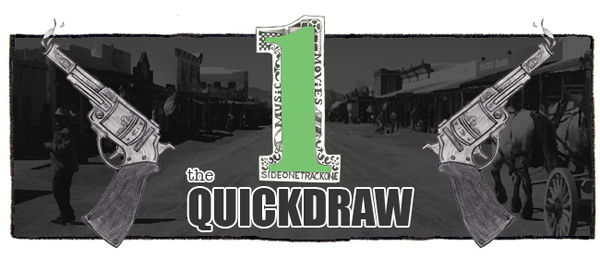 Today's music likes to roller skate.  Enjoy.
:Black Joe Lewis – Come To My Party:  Just when it looked like Black Joe Lewis was going to put out an album of nothing but loud, guitar driven rock songs, he releases this dancy pop tune.  Electric Slave is going to be a weird (but probably good) listen.  It's due August 27 via Vagrant.
:Man Man – Head On:  I really dig this song, but if all of the information attached to it didn't say Man Man, there's no way I would know it's them.  Where's the crazy, wild energy that they usually pack?  Weird.  On Oni Pond is due out September 10 via Anti-.
:Islands – Wave Forms:  Believe it or not, Islands are about to put out their fifth full length in seven years.  Don't worry if you missed an album here or there, though, frontman Nick Thorburn says the new LP is "kind of a culmination of all the different things we've done over the years." Ski Mask Out September 17 via Manque Music.
:FUZZ – Loose Sutres:  Ty Segall can't stop, won't stop, and now he's put together a new act called FUZZ.  He's joined by Charlie Moonhart and Roland Cosio, and their sound is thoroughly psychedelic.  The band's self titled album is due out October 1 via In The Red.  If you're in Austin, they play Red 7 on October 4.
:Pelican – Immutable Dusk:  It's been a lengthy four years since Pelican's last album, but they're still as heavy as ever.  The new effort, Forever Becoming, is the first with guitarist Dallas Thomas (Laurent Schroeder-Lebec departed the band), and it's due out on October 15 via Southern Lord.  They play FunFunFunFest in November.