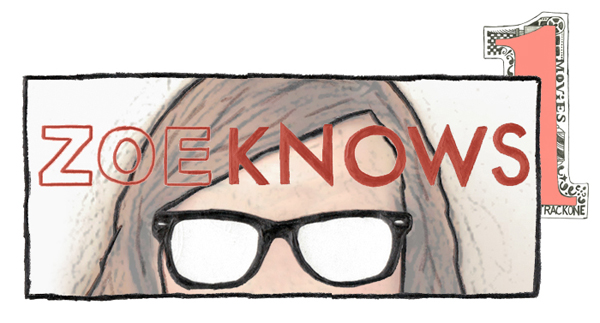 "Life." Sometimes life is great; like when Thundercloud Subs opens up just a few blocks away and you eat delicious avocado sandwiches. Sometimes like is rough; like when the Spurs lose and you see Tim Duncan's sad, sad face. It's been a week of highs and lows; it's been a week of saying life in that way so that you can just hear the quotation marks around it. Life is, unsurprisingly, a popular song topic, so here I have compiled a playlist of songs so varied, yet all united by their use of life … it's a mix that can only be called "Life."
:Okkervil River – Your Past Life As A Blast:  An excellent, upbeat tune from Austin's golden boys. Okkervil is known for their incredible lyrical storytelling, and this is a great example – and includes one of my all time favorite lyrics "cause no one, no one is gonna stop me from loving my brother, not even my brother." If you've ever been close with a sibling, then you know that sentiment exactly.
Life Lyric: "Your life, back in a banner year"
:The Sounds – Mine For Life:  A selection from the Swedes' debut album; a perfect slice of early/mid 2000s indie rock. I often find myself drawing parallels to them and Metric in terms of sound and general feel. Powerful female vocals + synth riffs = a win in my book.
Life Lyric: "No, I could never leave you, cause you are mine for life"
:Morrissey – Sing Your Life:  How could I assemble a playlist without King Moz? His dark, moody voice contrasts with the jumpy, light nature of the song. A wonderful song to feel tragically sarcastic to…
Life Lyric: "Sing your life / All the things that you love / And the things you loathe"
:Jens Lekman – It Was A Strange Time In My Life:  There's no one quite like Jens Lekman. His unique use of sampling in indie pop music is unmatched and brilliant. This is one of his quieter, more contemplative songs, at times going with a solo vocal track. Lyrically, Jens also has a gift for the cinematic, and his memories of age 17 are poignant and fun.
Life Lyric: "I turned 17 and I swore to never to speak a word again / But then someone came along and ruined everything / It was a strange time in my life"
:Kanye West – Good Life:  Pure pop rap fun for days with the windows down and nights shaking booty in the club. Nothing more, nothing less.
Life Lyric: "Welcome to the good life"
:Kurt Vile – Life's A Beach:  I think I've forced everyone in my life to listen to this song at least a million times. It's the perfect laid back strung out garage rock song. Vile's voice feels like that perfectly torn pair of vintage Levi's, and the guitar is that plain white fruit of the loom 5 pack t shirt that fits with it.
Life Lyric: "I'm so out of reach / Life's a beach"
:John Ralston – Haven't Missed You All My Life:  Well if you thought I could do a playlist without a song that features strings, you'd be incorrect. Ralston's intentionally quiet, understated vocals are sweetly complimented by a lush range of instruments. This song feels like it could (and should) play in the background of many, many movie scenes — I feel epic whenever I listen to it.
Life Lyric: "And I was never scared / And I haven't missed you all my life"
:Best Coast – My Life:  The first time I heard this song is the first time I realized that Bethany Cosentino had really matured on Best Coast's sophomore album. If you are a young woman, especially a young woman who travels a lot and/or has romance problems, this song is probably your life – I know I've certainly felt very connected to this song. I love that it's so simple musically, but so powerful lyrically. And just as it gets complex, it finishes out, leaving you with no one to confront but yourself.
Life Lyric: "My mom was right / I don't wanna die / I wanna live my life"
:R.E.M. – Imitation Of Life:  Lest you get too positive, R.E.M. is here to do what they do best; bring everyone down, but in a demure and beautiful way. I first came to this song via the music video, a frequent topic of music trivia (it's the same 20 seconds over and over!), but the real magic lays in the quiet strings and the line "like a Friday fashion show teenager / freezing in the corner / trying to look like you don't try" thus encompassing the entire adolescent experience in one turn of phrase. If you wanna zone out on the words, just enjoy the typical jangly R.E.M. guitars.
Life Lyric: "Water hyacinth / Named by a poet / Imitation of life"
:Bright Eyes – First Day of My Life:  I know it's cliche, but I have a hard time not crying every time I hear this song. It's so devastatingly beautiful! Oberst bears his heart, knows he's winning tons of hearts in the process, but manages to back up the goo with a strong, simple tune. If you don't tear up the first time you hear this, you probably don't want to carry on a conversation with me.
Life Lyric: "This is the first day of my life"
:The Beatles – A Day In The Life:  Finishing out strong with a classic. I almost left this off because it seemed too blatantly obvious, but it's actually one of two Beatles songs that I keep in my music library. Yes, I'm not a big Beatles fan. However, there's something about this song that I really enjoy, most due to the absurd tune change around 2:15. It's really two songs in one; and I'm very partial to the second second. The first half is a bit overdramatic (yes I realize I just over-dramatically proclaimed my love for Bright Eyes, but that's a blog, not a song) but the second song hits all the right notes and then devolves into strangeness…just like life. And there it is, folks.
Life Lyric: This song does not include the word life in it … typical contrary Beatles.