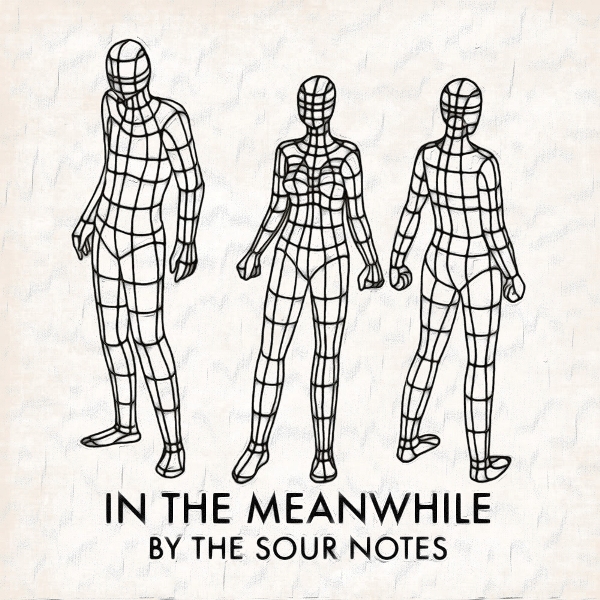 Austin's The Sour Notes have long been a favorite of mine.  So much so in fact that they were the first band I reached out to when I decided to put together a 30th birthday show for myself.  They said yes, and this Thursday at Holy Mountain they'll be playing at 11pm.
The progressive pop act won't just be celebrating some blogger getting another year older, though, they'll also be releasing a cassingle.  The effort features a brand new song (which is premiering here at SOTO today), a Wire cover, and a few of their fan favorites just for good measure.  Make a note to snatch one up!  It'll be just $3, and you'll get a download code with it.  Enjoy.
:The Sour Notes – In The Meanwhile:  Ethereal is not a word I would ever think to use while describing The Sour Notes, but that's what's at play here, and the band really makes it work.  This is easily one of their better crafted efforts, and I think the inclusion of guest vocalist Sara Houser (from The Couch) was a smart move.  She gives the track an almost Beach House-like quality.  More please.
Cassingle Track Listing:
1) In The Meanwhile
2) Mannequin (Wire Cover)
3) Two Hands Wait
4) Last Looks
5) One Fell Swoop
6) Do-Ers & Say-Ers
By the way, for those of you outside of Austin who would like to experience The Sour Notes live, they're heading out on tour!  Here are their upcoming shows: