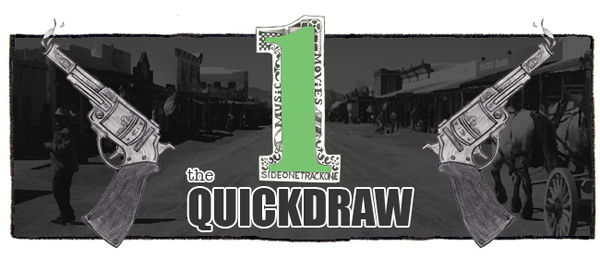 Today's music ain't got no time for that.  Enjoy.
:Chvrches – Gun:  I'm not sure this if is a better single than Recover or The Mother We Share, but it's certainly dancier than those two songs combined.  Try not to pull anything, OK?  Chvrches are all set to release the Gun single on July 15 via Virgin/Goodbye.
:TV Girl – She Smokes In Bed:  While browsing the web completely hungover and thinking I might die, I came across this new song from TV Girl.  It made things better.  They're such a good pop act.  The band will put out the Lonely Woman EP on June 18 via their Bandcamp page.
:Smith Westerns – 3AM Spiritual:  As is always the case with the Smith Westerns, this is a song with a really pretty sound.  I recommend headphones just so you can hear all of its glorious little details.  Soft Will is all set to be released on June 25 through Mom + Pop.
:Pure Bathing Culture – Pendulum:  I wasn't exactly a fan of this track when I first gave it a listen, but it's grown on me as I've spent more time with it.  Just took me a bit to appreciate how well crafted it is, I suppose.  Moon Tides is due out August 20 via Partisan.
:Shark Week – Go West:  Here's a new single from a band that played SOTO's SXSW day party, DC VS Austin.  It's got a spaghetti western thing going on that I really dig.  The band is set to put out the Santurce 7″ on July 30 via Analog Edition Records.