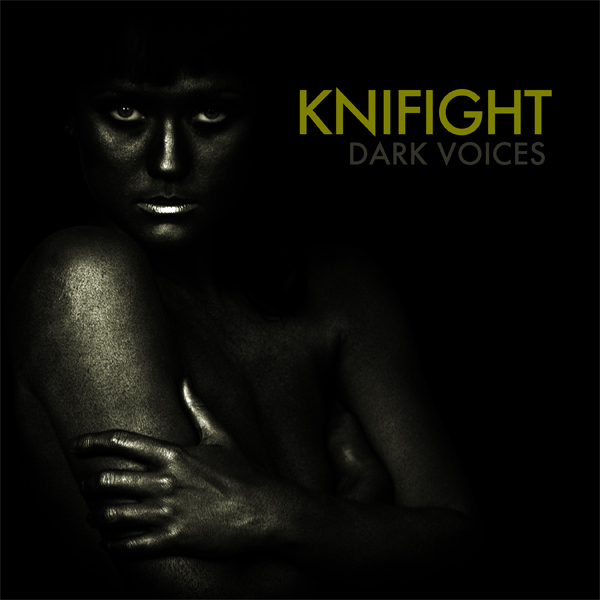 With a little assistance from Kickstarter and a nice sized helping of patience, Austin's Knifight have readied their debut full length, Dark Voices.  The album, which was co-produced by Alex Bhore and Chris King of This Will Destroy You, is set to be released on June 4, and I think you guys are going to really dig it.
If you happened to miss the band's EPs over the years, they pack an intense sound that's clearly influenced by acts like New Order and Future Islands.  Dark Voices doesn't feature them really changing much, but it's a swirling, aggressive effort that feels like it's coming from an act that's ready for bigger things.  Here's hoping they get there.
Below you'll find the retro-enthused video for In The Fire, which we were kindly asked to premiere.  Frontman John Gable directed the video, Lobo Sucio Collective did the filming, and Kara Weinstein is who guest vocals/stars.  Enjoy.

:Knifight – In The Fire:
By the way, you should definitely make plans to attend Knifight's album release show on June 8 at Red 7.  Borrisokane, Night Drive, and Blackstone Rangers are also playing!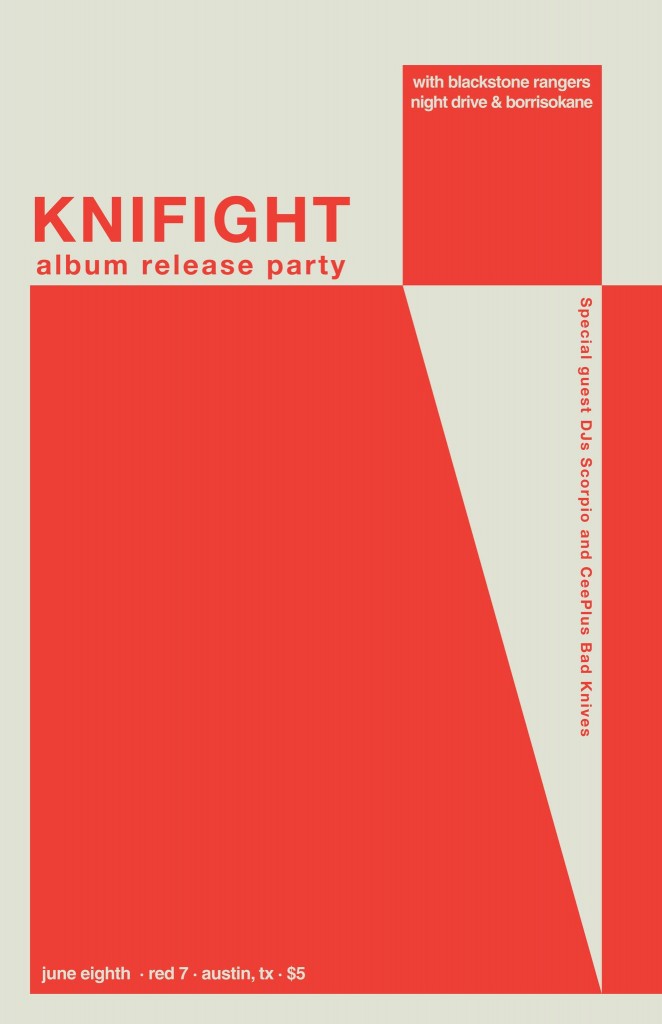 You're still here?  That's nice of you.  Now watch this video where Knifight talks about their new album.