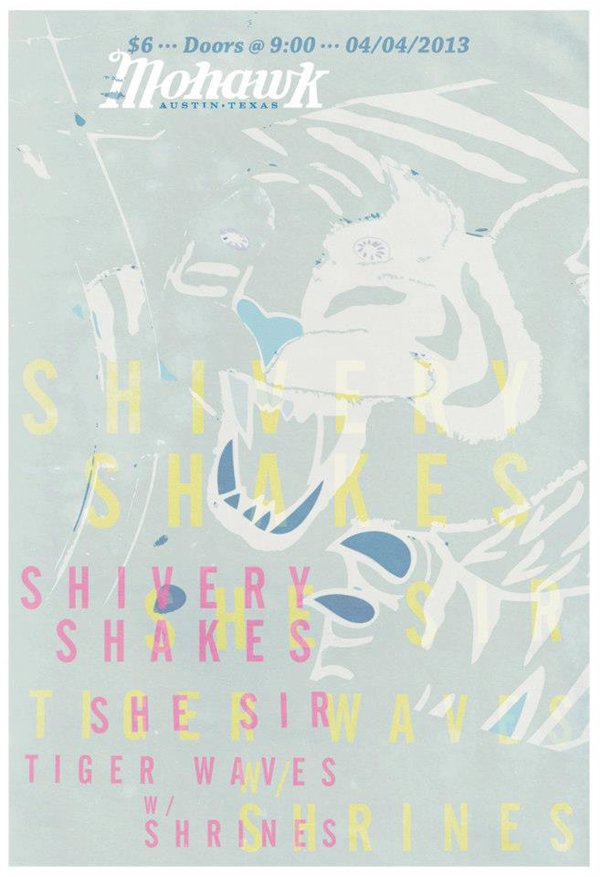 One of the shows I'm looking forward to this week features three of my local guitar pop favorites. She Sir has been busy writing and recording the past couple of months, and I'm excited to hear more of their sparkling new tunes at tomorrow's show at the Mohawk. They will be joined by the garage rock meets power pop sounds of Shivery Shakes and the shimmery, chillout vibes of Tiger Waves. This triple local threat is an excellent way to start off your live music weekend.
—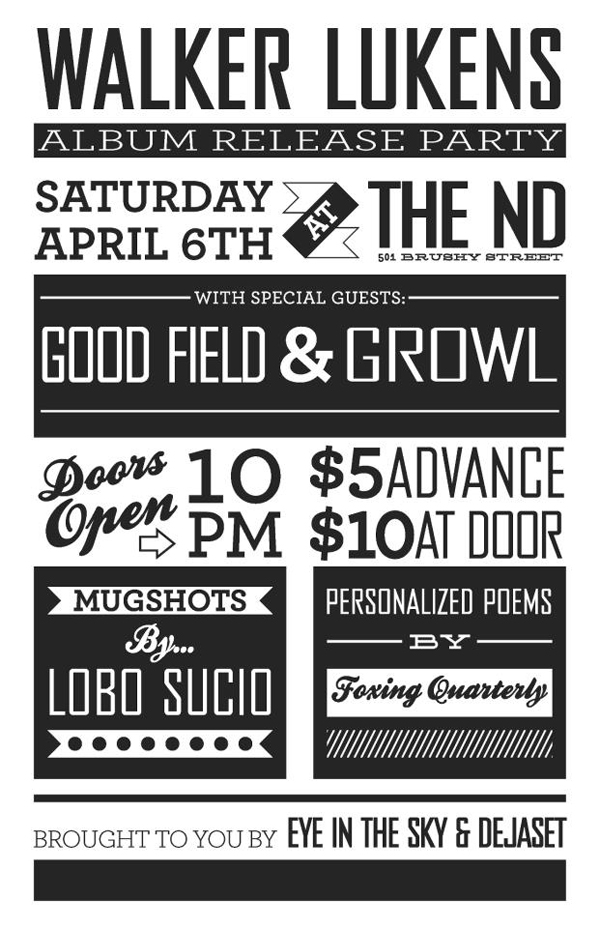 Walker Lukens is a singer/songwriter who is a recent Austin transplant. I first saw him perform during Austin Free Week playing a solo set. It just wasn't a guy and his guitar. He was a one man band performing sonic experiments with vocal and instrumental loops resulting in an engaging, memorable, and entertaining performance. He (and his band The Side Arms) is celebrating the release of his debut album, Devoted, with a show at The North Door this Saturday with my favorites, Good Field and Growl as his special guests. $10 entry at the door includes a copy of the CD. Another top notch local triple threat that I highly recommend.
—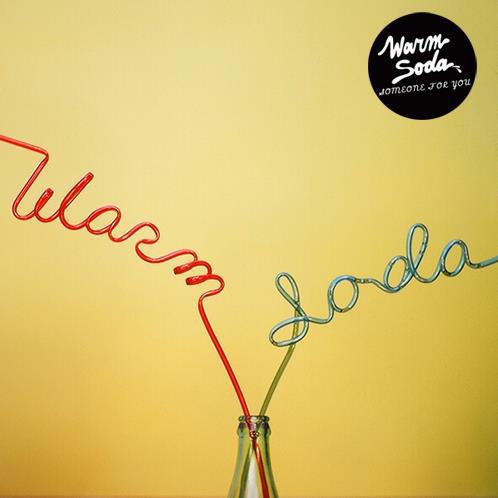 It's no secret I'm a fan of the 2-3 minute pop song. During SXSW this year, I discovered a garage rock meets power pop gem from Warm Soda. They recently released their debut album, Someone For You, on Castle Face Records (home to artists like Ty Segall and Thee Oh Sees). You experience the sweet, giddy bubblegum rush from the irresistible pop hooks but there's also the gritty garage/glam rock charm that keeps you coming back for more and hitting the repeat button.