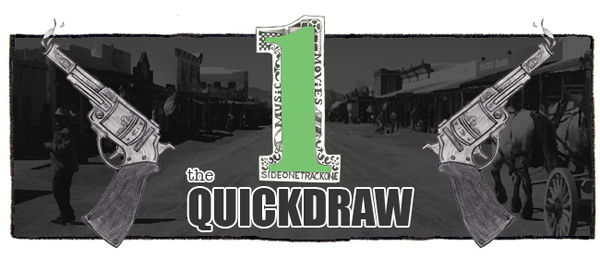 Today's music just wants to be friends.  Enjoy.
:Weekend – Mirror:  "If you think we were loud and obnoxious before, you're gonna hate this."  When a band is okay placing a quote like that in the press release for their upcoming album, I pretty much have to support them.  Jinx is due out July 23 via Slumberland.
:Jackson Scott – Awful Sound:  Here's a new psych-pop artist out of Asheville, North Carolina that's been getting some buzz.  He doesn't have a sound you haven't heard before (especially if you like Jeff Mangum and such), but it's quality stuff nonetheless.  Melbourne will be out on Fat Possum this summer.
:Empress Of – Tristeza:  This song is not in English, so I have absolutely no idea what it's about.  Fortunately though, this has not stopped me from constantly getting lost in it.  What a beautiful track.  Last week Empress Of released the Systems EP on Terrible Records.
:Hands – Brave Motion:  If your Monday is off to a slow start, I highly recommend using this energetic number to help pick up the pace.  Synesthesia is due out on April 30 via Kill Rock Stars.  If you're in Austin, you'll be able to see the band play May 24 at Stubb's Jr.
:Deerhunter – Monomania:  There's a good chance that this has pretty much instantly become my favorite Deerhunter song.  Everything about it is fierce, and I especially love how it's the sort of track that I'll never be able to turn up loud enough.  Monomania is expected out May 7 via 4AD.