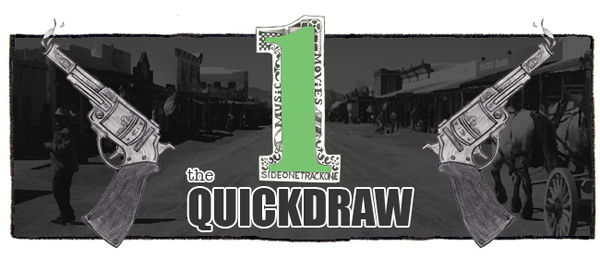 Today's music is happy that SXSW is over.  Enjoy.
:Grape St – A Date With You:  Here's another band (the other is Lace Curtains) that has come about because of Harlem going on hiatus.  They make some seriously catchy stuff and have quickly become an act to know around Austin.  Our friends over at Austin Town Hall will release A Date With You tomorrow.
:Radical Dads – Mountain Town:  This act put out an easy to like indie rock album titled Mega Rama back in 2011.  It was a super solid release, but I will say that I like how this track seems to indicate a more aggressive approach on their new LP.  That should make for some added fun.  Rapid Reality is due out May 21 via Uninhabitable Mansions.
:Cheatahs – Fall:  I saw this band's name on a lot of SXSW bills, but I didn't make an effort to see them.  This may have been a mistake, as I'm now seeing that they make some rather good shoegaze.  No release date has been given, but Cheatahs are expected to out an album this year via Wichita.
:Haim – Falling (Duke Dumont Remix):  I tend to be overly picky when it comes to remixes, so you know it means something when I say that I really dig what Duke Dumont did with this track.  It's now so light that it effortlessly glides around the room.  Turn the volume up like you mean it.
:Alela Diane – The Way We Fall:  This is such a pretty track.  I've really got to start paying more attention to Alela.  I always post the singles and then never check out her albums, which is just totally lame on my part.  Anyway, About Farewell will be released at some point later this year.