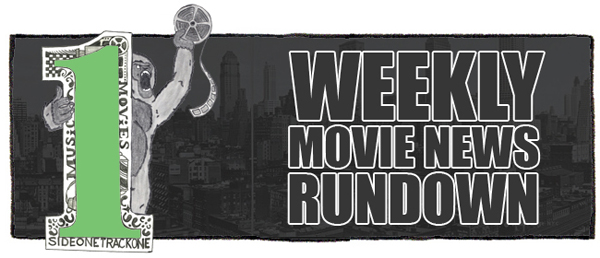 Time for your weekly movie news update!  Below you'll find a slew of sentences meant to provide a brief glimpse of what's been going on over the past week in movieland.  If something leaves you desperate for more info, then my advice is to do a little extra research on one or all of the following fantastic sites:  Latino Review, Dark Horizons, Ain't It Cool News, CHUD and/or JoBlo.  Read on!
Steve Carell and Tina Fey's comedy Mail Order Groom has been pushed back a year due to scheduling issues.
Matthew McConaughey has reportedly been offered the lead role in Christopher Nolan's Interstellar.
Judy Greer (The Descendants) will play Cornelia in the upcoming Dawn Of The Planet Of The Apes.
Anne Hathaway, Chloe Moretz, and Sam Rockwell have joined the cast of Laggies.  The dark comedy is said to revolve around a woman who runs away with her younger sister after her boyfriend asks her to marry him.
MGM has picked up the rights to reboot the Tomb Raider film franchise.
Kate Mara (House Of Cards) has joined the cast of Wally Phister's Transcendence.  Johnny Depp, Paul Bettany, and Rebecca Hall are already set to star.
Producer Adi Shankaar said there's currently no possibility of a sequel to Dredd 3D.
Nicola Peltz (Bates Motel) has been confirmed as the female lead in Transformers 4.
Tom Hardy and Jason Statham are rumored to be the preferred choices for the lead role in the Escape From New York remake.
Chevy Chase and Beverly D'Angelo will reportedly make an appearance in the Vacation reboot.
Clint Eastwood is reportedly in talks to direct an adaptation of Jersey Boys.
This Week's Notable Trailers