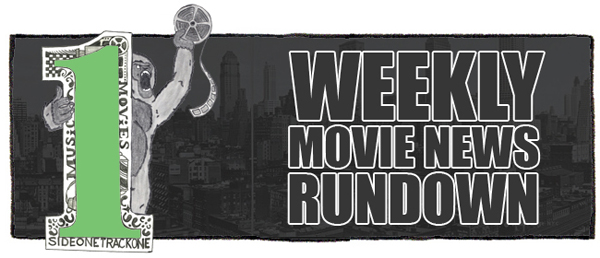 Time for your weekly movie news update!  Below you'll find a slew of sentences meant to provide a brief glimpse of what's been going on over the past week in movieland.  If something leaves you desperate for more info, then my advice is to do a little extra research on one or all of the following fantastic sites:  Latino Review, Dark Horizons, Ain't It Cool News, CHUD and/or JoBlo.  Read on!
Sam Mendes is expected to return as the director for the next Bond movie.
Jason Momoa (Game Of Thrones) is said to be close to landing the role of Drax The Destroyer in Guardians Of The Galaxy.
Chris Hemsworth has signed on to star in an untitled thriller for Michal Mann.
Peter Dinklage has been confirmed as the villain in X-Men: Days Of Future Past.
Paul Walker will star in Brick Mansions, which is a remake of District B-13.  David Belle, who starred in the original, will also appear in the movie.
MGM is moving forward on a remake of The Incredible Shrinking Man.
Hugh Laurie is reportedly in negotiations to play the villain in Brad Bird's Tomorrowland.
Jennifer Lawrence has officially signed on to appear in David O. Russell's currently untitled film (it was known as American Bullshit).
David Fincher is said to finally be moving forward with his 20,000 Leagues Under The Sea remake.  Brad Pitt is still rumored to be attached to the film.
Felicity Jones (Like Crazy) has officially joined the cast of The Amazing Spider-Man 2.  She's rumored to be playing Black Cat.
Albert Brooks has signed on for Finding Nemo 2.
Rumor has it that Harrison Ford may return as Han Solo in Star Wars: Episode VII.
Sam Rockwell is set to star in a biopic based on the boxer Billy Miske, who kept participating in the sport despite having a disease that caused his kidneys to fail.
Marion Cotillard will star in a new adaptation of Diary Of A Chambermaid.
This Week's Notable Trailers