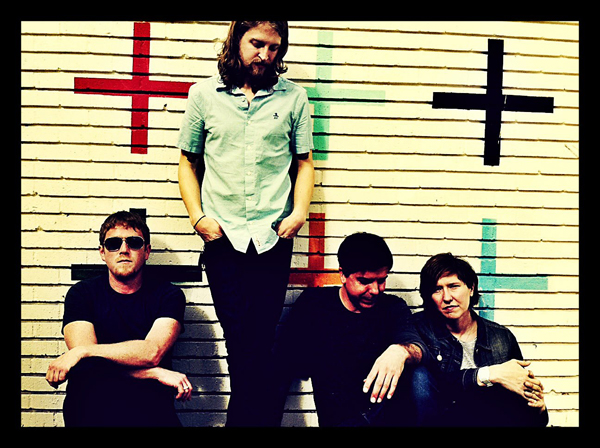 Austin's Boy + Kite recently released a video for their first single, Think In Stereo, from their 2011 debut album, Go Fly. Its colorful, eye-catching imagery (complete with a paint filled band fight) complements their catchy indie pop hooks that are intertwined with sharp, dynamic dueling guitars and vocals from Beth Puorro and Darvin Jones.
The band is also gearing up for their official SXSW showcase on March 15 at the Parish Underground, and the release of their new We Can Go Anywhere We Want EP on March 19. Their sound has been growing on me for the past year, and I'm looking forward to hearing their latest EP, which was recorded by Louie Lino (keyboardist for Nada Surf who is currently based in Austin as an engineer and producer).
—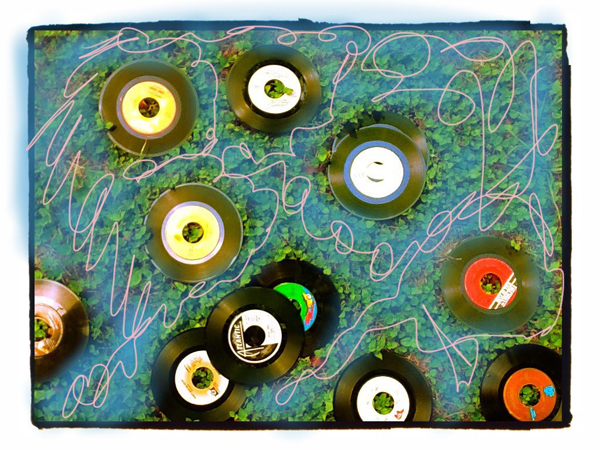 The Plastic Habit is the latest musical project from Austin guitarist and producer Jonas Wilson (from The White White Lights). As a fan of TWWL, I had been looking forward to finally seeing and hearing his latest band. The teaser single, Tiny Tin Soldier, from their upcoming album is a good taste of things to come with its raspy Bowie-esque vocals and blasts of punk meets glam rock guitar riffs. The live band lineup is excellent as well with guitarist extraordinaire Lauren Gurgiolo, Shawn Jones (from The Lovely Sparrows and The Eastern Sea) on bass, and Stephen Bres on drums.
—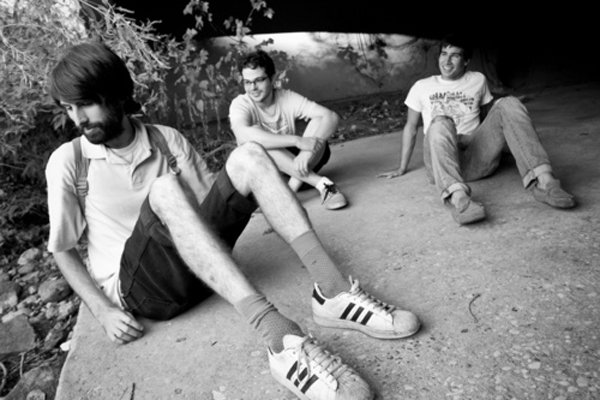 I'm not so sure that garage pop/rock quartet The Zoltars have a future in playing kids birthday parties, but they do make a humorous and admirable attempt in the video for their latest 7″, All My Friends, which will be released on CQ Records. The test pressing of the EP is sold out, but you can stream it on Bandcamp. The band also earns points for creating custom comic style artwork for each copy All My Friends (only 30 copies made and only available for sale at shows).