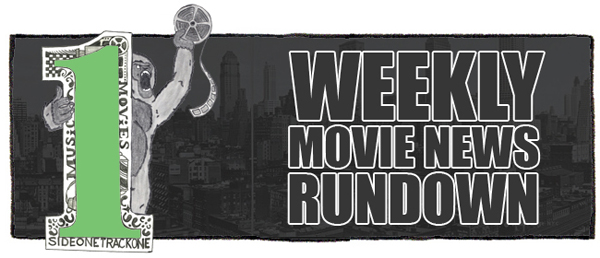 Time for your weekly movie news update!  Below you'll find a slew of sentences meant to provide a brief glimpse of what's been going on over the past week in movieland.  If something leaves you desperate for more info, then my advice is to do a little extra research on one or all of the following fantastic sites:  Latino Review, Dark Horizons, Ain't It Cool News, CHUD and/or JoBlo.  Read on!
JJ Abrams has been confirmed as the director of the next Star Wars film.
The members of the upcoming Justice League will reportedly be Superman, Batman, Green Lantern, Wonder Woman, and the Flash.  There's also a rumor that says Martian Manhunter, Aquaman, and Hawkman will have cameos.
Marvel is said to be looking at Jim Carrey and Adam Sandler for roles in Guardians Of The Galaxy.
Ray Liotta will reportedly appear in the next Muppets movie.
Ron Howard is said to be looking at adapting The Graveyard Book for Disney.  The novel follows a boy who has been raised by ghosts and other creatures in a graveyard.
David Fincher looks to be set to direct Gone Girl.  The book dealt with a woman who goes missing on her fifth wedding anniversary.
Toby Jones said that he will return as Armin Zola in Captain America: The Winter Soldier.
Bruce Willis is set to appear in Sin City: A Dame To Kill For.
Rosario Dawson will star opposite of Ryan Reynolds in Queen Of The Night.  The movie will center around a father that believes his daughter, who has been missing for eight years, is still alive.
Bill Hader is set to star in a new Baywatch movie.
Dakota Fanning will play Kevin Kline's teenage girlfriend in the Errol Flynn biopic, The Last Of Robin Hood.
Ant-Man and Doctor Strange will reportedly be a part of Marvel's Phase Three.
Anna Paquin (Rogue), Ellen Page (Kitty Pryde), and Shawn Ashmore (Iceman) will appear in X-Men: Days Of Future Past.
The Weinstein's are reportedly moving forward on a Crouching Tiger, Hidden Dragon sequel.
This Week's Notable Trailers