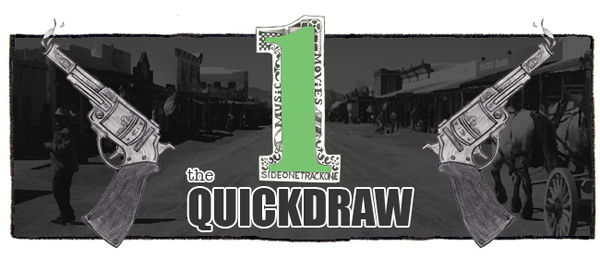 Today's music just wants to be friends.  Enjoy.
:Anamanaguchi – Meow:  My initial response to this track was NO.  Then I caught myself wanting to revisit it over and over, and now here we are.  It's a silly, video game-enthused song that you'll either find super fun or really annoying.  Good luck!  The band will supposedly put out a new album at some point in the first half of the year.
:Popstrangers – What Else Could They Do:  Towards the end of 2012 this New Zealand-based trio released a rather hooky pop tune titled Heaven.  This track is less accessible, but it makes up for it by having a great 90s rock sound.  Antipodes is due out on February 26 via Carpark Records.
:Useless Eaters – Black Night Ultraviolet:  This is one of those tracks that just reeks of cool.  It's retro without being obnoxious about being retro, and the chorus is just straight up magnetic.  Jeffery Drag Records will release Hypertension on February 19.  They'll also be at SXSW.
:Pillowfight – Used To Think:  In case you don't know, this act is made up of Dan The Automator and Emily Wells.  This is their latest single, and it has that a nice trip-hop thing going on.  I like it.  Pillowfight will release their self titled effort on January 22 via Bulk Recordings.
:Fol Chen – 200 Words:  I was surprised by this song.  Fol Chen tend to keep their sound interesting, but there's usually something in it that's really catchy.  This is not the case here.  I recommend headphones and no distractions if you want to fully give this one a shot.  The False Alarms is due out on March 19 via Asthmatic Kitty.