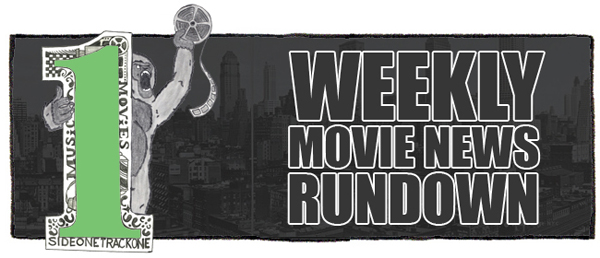 Time for your weekly movie news update!  Below you'll find a slew of sentences meant to provide a brief glimpse of what's been going on over the past week in movieland.  If something leaves you desperate for more info, then my advice is to do a little extra research on one or all of the following fantastic sites:  Latino Review, Dark Horizons, Ain't It Cool News, CHUD and/or JoBlo.  Read on!
Jamie Foxx is said to be playing Electro in The Amazing Spider-Man 2.
Josh Gad (The Book Of Mormon) is set to write the script for the Twins sequel, Triplets.
Scott Derrickson (Sinister) has been hired to direct the adaptation of the game Deux Ex: Human Revolution.
Benicio Del Toro may play Colombian cocaine trafficker Pablo Escobar in a romantic thriller titled Paradise Lost.
Tom Hardy has landed the lead role in the upcoming adaptation of the game Splinter Cell.
Jack Nicholson may star opposite Robert Downey Jr. in The Judge.  The film is said to follow a lawyer investigating a judge who may have murdered his wife.
James Wan (Insidious) is said to be close to signing on direct a big screen version of MacGyver.
Aaron Sorkin's upcoming Steve Jobs biopic will reportedly only contain three 30 minute, real time scenes.
Liam Neeson may star in The All-Nighter, which is said to be about an old contract killer who is on the run from his former boss.
Nine minutes of Star Trek: Into Darkness will screen before the IMAX version of The Hobbit.
Alexander Skarsgard will star in David Yates version of Tarzan.
This Week's Notable Trailers