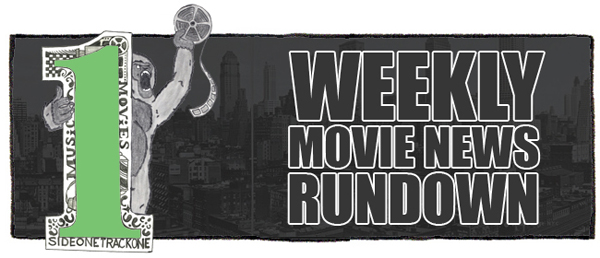 Time for your weekly movie news update!  Below you'll find a slew of sentences meant to provide a brief glimpse of what's been going on over the past week in movieland.  If something leaves you desperate for more info, then my advice is to do a little extra research on one or all of the following fantastic sites:  Latino Review, Dark Horizons, Ain't It Cool News, CHUD and/or JoBlo.  Read on!
Michael Arndt (Little Miss Sunshine) will write the script for Star Wars: Episode VII.  No word yet on who will direct.  Supposedly, Steven Spielberg, Quentin Tarantino, and Zack Snyder have all passed on the opportunity.
David Yates is set to direct a new adaptation of Tarzan.
Sylvester Stallone recently mentioned that Nicolas Cage is not in The Expendables 3.
George Clooney may star in Brad Bird's 1952.  No real details yet on the plot.
James McAvoy and Benedict Cumberbatch will star in Bill Condon's Wikileaks movie.
Mark Wahlberg has been confirmed for Transformers 4.
Michael R. Roskam (Bullhead) will direct Animal Rescue, which is about a man who rescues a puppy and then ends up in a criminal conspiracy.
Alan Arkin will appear in Grudge Match with Sylvester Stallone and Robert De Niro.  The film is said to be about two aging boxers who want one last fight.
Dwayne Johnson will star in Brett Ratner's version of Hercules.
This Week's Notable Trailers