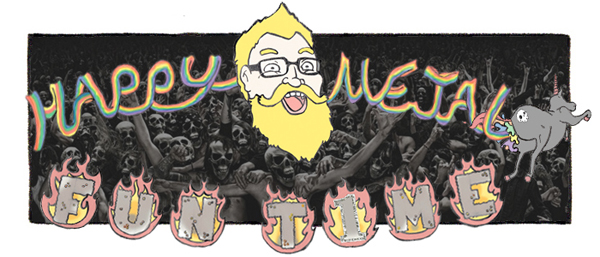 I didn't get to do an ACL Fest preview for you this year, because they suck and have no metal in their lineup. I guess the Red Hot Chili Peppers and Cannibal Corpse don't usually play together, but then again that is the essence of this weekend's Fun Fun Fun Fest 7. Weird collisions of music on several different stages all mashed into one festival, last year SLAYER headlined and this year Run DMC, totally insane.
I enjoy this snarky little festival of cool more than any other I have ever attended. The audience listens to live music regularly, they don't just go to a festival every year, they go out every week and listen to music. It creates a completely different atmosphere of enjoyment that no other 'fest' has been able to emulate. So this month's playlist are the bands I am focusing on the primarily metal Black stage. Some new music from Converge and BTBAM and favorites from Refused and Tomahawk, hope you enjoy!
:Between The Buried And Me – Extremophile Elite:
:Valient Thorr – Red Flag:
:Converge – Coral Blue:
:Turbonegro – Every Body Loves A Chubby Dude:
:Kvelertak – Nekroskop:
:Torche – Roaming:
:Municipal Waste – Mind Eraser:
:Tomahawk – God Hates A Coward:
:Napalm Death – More Than Meets The Eye:
:The Sword – Apocryphon:
:Pallbearer – Devoid Of Redemption:
:Refused – Refused Are Fuckin Dead:
:Red Fang – Prehistoric Dog:
Chuck hosts NO CONTROL Radio every Friday on 101.5 KROX in Austin, and he programs an HD2 stream of pure metal. Feel free to get in touch with him via e-mail, Facebook, or Twitter.