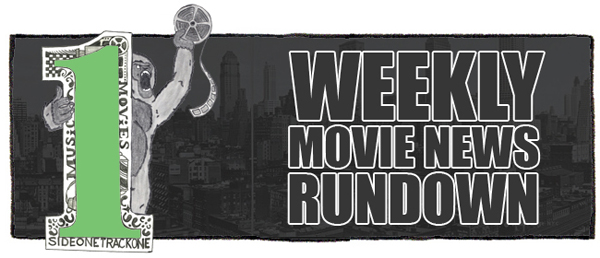 Time for your weekly movie news update!  Below you'll find a slew of sentences meant to provide a brief glimpse of what's been going on over the past week in movieland.  If something leaves you desperate for more info, then my advice is to do a little extra research on one or all of the following fantastic sites:  Latino Review, Dark Horizons, Ain't It Cool News, CHUD and/or JoBlo.  Read on!
David Fincher is reportedly interested in having Brad Pitt star in a new version of 20,000 Leagues Under The Sea.
A Justice League movie is now expected to hit theaters in 2015.
Tom Cruise will star in Our Name Is Adam for Paramount.  The movie is said to follow a man who travels back in time and meets himself.
A movie based on Freddie Mercury is said to be in the works with Sacha Baron Cohen as the lead and Stephen Frears (High Fidelity) as the director.
Jim Carrey may star in Loomis Fargo, which is based on the true story of a group who stole $17 million from an armored truck.
Jason Segel and Drew Pearce are said to be working on a big screen version of the documentary, The Other F Word.
Joe Wright (Hanna) is said to be looking at directing a movie based on the novel, The Secret Life Of Harry Houdini.
Andy Serkis is said to be aiming to do a mo-cap version of George Orwell's Animal Farm.
Nicholas Cage is set to star in a new adaptation of the Left Behind series.
This Week's Notable Trailers