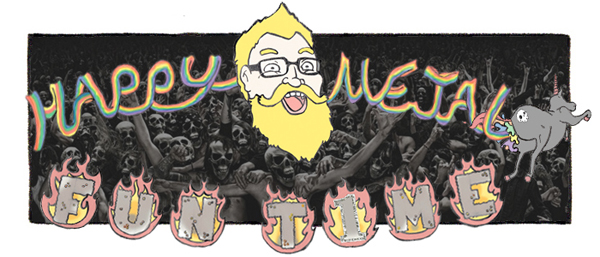 October is my month, all you other blogger buttholes can take it off; you got nothing on me and my metal during the darkest month of the year. We start down the spiral to winter, all things start to die and the shadows creep into the corners of the world as the stench of death rises from the ashes of what was once living. Serial killers, witches, mass murderers, ghosts, goblins and all things scary fill your imaginations for a few weeks as you peek into the abyss of our everyday lives.
Metalheads dream about Halloween, nay, we live for it. Not to dress up as some cartoon character or hero, but to douse ourselves in blood and dance under the harvest moon, all the while blasting the scary sounds of gore and death that are appropriate for these darker days. With this in mind, I have selected 13 of my favorite Halloween tracks for you to enjoy, some funny, some utterly disgusting, just remember what may appear normally docile on the outside, may be raging with destruction inside and ready to devour your soul.
:Acid Bath – Finger Paintings Of The Insane:
:Type O Negative – Halloween In Heaven:
:Cannibal Corpse – Meathook Sodomy:
:Slayer – Bloodline:
:Carcass – Corporal Jigsore Quandray:
:Rigor Mortis – Re-Animator:
:Death – Baptized In Blood:
:Mortician – Skin Peeler:
:Eat My Pumpkin – Trick Or Treat:
:Mayhem – Funeral Fog:
:Helloween – Halloween:
:Gorerotted – Can't Fit Her Limbs In The Fridge:
:King Diamond – Halloween:
Chuck hosts NO CONTROL Radio every Friday on 101.5 KROX in Austin, and he programs an HD2 stream of pure metal. Feel free to get in touch with him via e-mail, Facebook, or Twitter.