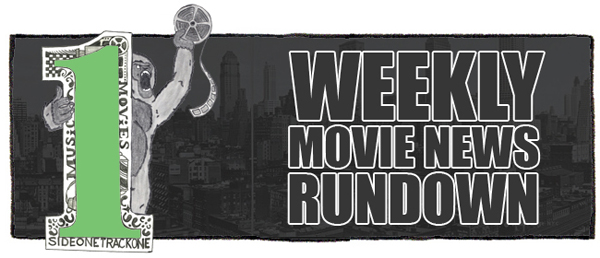 Time for your weekly movie news update!  Below you'll find a slew of sentences meant to provide a brief glimpse of what's been going on over the past week in movieland.  If something leaves you desperate for more info, then my advice is to do a little extra research on one or all of the following fantastic sites:  Latino Review, Dark Horizons, Ain't It Cool News, CHUD and/or JoBlo.  Read on!
Adele has signed on to do the song for Skyfall.
Pirates Of The Caribbean 5 is reportedly close to having a finished script that will see the return of Orlando Bloom's Will Turner to the series.
Gareth Edwards (Monsters) is set to direct a new Godzilla movie, and it has a release date of May 16, 2014.
The 300 sequel has been renamed 300: Rise Of An Empire.
Guillermo Del Toro's Pacific Rim will be post-converted to 3D.
The MacManus Brothers are said to be working on a third Boondock Saints film.
Universal is reportedly intent on doing sequels to The Bourne Legacy and TED.
Hasbro recently noted that Transformers 4 will feature a whole new cast of characters.
Christopher Nolan's camp has come out and said that there will be no director's cut of The Dark Knight Rises.
Once 2012 wraps, Tim Rothman will no longer the Chairman and CEO of Fox Filmed Entertainment.
Waterman Entertainment is set to remake The Brave Little Toaster.
Jon Hamm, Kate Hudson, Michael Keaton, Amy Ryan, Eva Mendes, Bill Hader, Danny McBride, JB Smoove and Phillip Michael Hall are all set to join Larry David's Clear History for HBO.
This Week's Notable Trailers