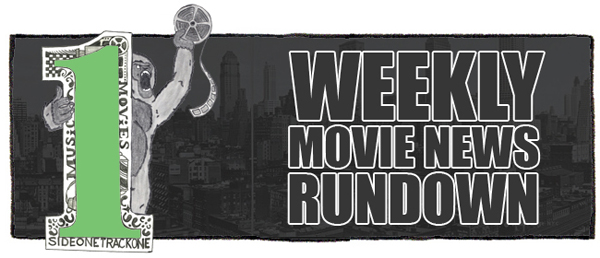 Time for your weekly movie news update!  Below you'll find a slew of sentences meant to provide a brief glimpse of what's been going on over the past week in movieland.  If something leaves you desperate for more info, then my advice is to do a little extra research on one or all of the following fantastic sites:  Latino Review, Dark Horizons, Ain't It Cool News, CHUD and/or JoBlo.  Read on!
The title of the next Star Trek entry will reportedly be Star Trek Into Darkness.
Vin Diesel may star in The Last Witch Hunter.  Breck Eisner (The Crazies) is set to direct.
Bruce Willis will star in American Assassin.  The movie is said to follow a CIA operative who is training a new recruit.
Daniel Craig is signed for at least two more Bond movies after Skyfall.
Ryan Reynolds may return to star in a sequel to Safe House, which was released earlier this year.
Producer Jon Landau recently noted that there will only be two Avatar sequels, not three.
Al Pacino may star in an adaptation of the book Paterno, which is about the legendary Penn State coach.
Michael Fassbender and Natalie Portman will star in the western Jane Got A Gun.  The movie is said to deal with a woman who must kill her ex-lover in order to save her husband.
Speaking of Michael Fassbender, he's all set to appear in Frank.  The comedy will reportedly follow the frontman for an eccentric pop band.
There's a report that Richard Linklater has already finished Before Midnight, which is the sequel to Before Sunrise/Sunset.
Michael Jai White has announced that he will star in a new action franchise titled Favela.
Jeffrey Wright (Casino Royale) has been cast as Volts in The Hunger Games: Catching Fire.
Michael Keaton will reportedly direct an indie film titled Buttercup.  It's said to center around a woman trying to figure out a way to have a relationship with her father.
Paul Thomas Anderson recently mentioned that his next project will be an adaptation of Inherent Vice.  The book follows a stoner P.I. that's helping a former lover with a complex case.
This Week's Notable Trailers