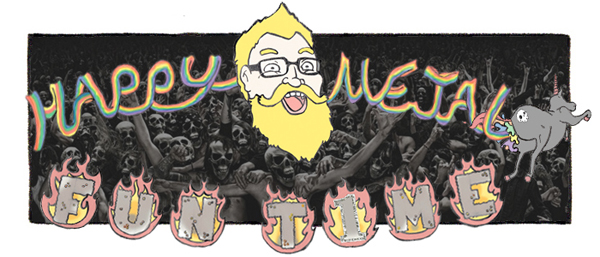 September brings back the routine for all of you non-career folk, students and teachers, and it gets this nation back to its tedium.  Or, at the very least, it screws up the traffic again for all of us who have been slaves to the machine while you played in the pool or at the lake all summer.  It's ridiculous.  And with hurricanes destroying our coastline, and politicians eliminating the need or ability to choose anything for ourselves, I'm thinking it's a good idea to kick back and phone this month in.
In reality what I consider "phoning in" makes for some of my audiences favorite bits on the radio. Drones, for whatever reason, love cover songs. For me, it's just easy, because in the metal world a good Slayer riff is better than anything you are ever going to write for your shitty band.  Also, here's a pro-tip – don't record your cover of Pantera, because everyone covers Pantera.
I stacked this list with some of my favorite covers over the years, and a bunch of new ones, too.  If you don't know the original, you are probably stupid or something, but don't be a douchebag – go look 'em up, I can't do everything for you.
:Anthrax – Got The Time:
:Sepultura – Orgasmatron:
:As I Lay Dying – War Ensemble:
:Pantera – Hole In the Sky:
:Between The Buried and Me – Malpractice:
:Ministry – United Forces:
:Children Of Bodom – I'm Shipping Up To Boston:
:Metallica – Breadfan:
:Crematory – Black Celebration:
:Jorn – Ride Like The Wind:
:FU Manchu – Godzilla:
:Havok – Arise:
Chuck hosts NO CONTROL Radio every Friday on 101.5 KROX in Austin, and he programs an HD2 stream of pure metal. Feel free to get in touch with him via e-mail, Facebook, or Twitter.