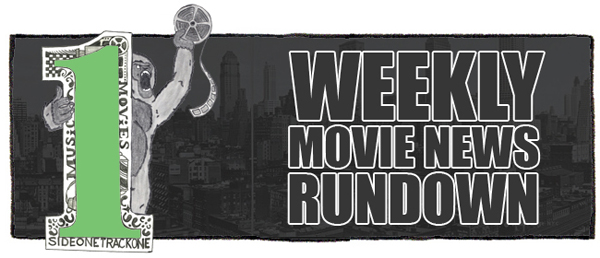 Time for your weekly movie news update!  Below you'll find a slew of sentences meant to provide a brief glimpse of what's been going on over the past week in movieland.  If something leaves you desperate for more info, then my advice is to do a little extra research on one or all of the following fantastic sites:  Latino Review, Dark Horizons, Ain't It Cool News, CHUD and/or JoBlo.  Read on!
Hugh Laurie has dropped out of Robocop.  Clive Owen is reportedly being looked at as a replacement.
David Fincher will not direct the Angelina Jolie-lead Cleopatra.  Sony is said to be courting Ang Lee as their next option.
Eric Bana, Mark Wahlberg, Ben Foster, Emile Hirsch, and Taylor Kitsch will all appear in Peter Berg's Lone Survivor.  It will be based on the true story of a Navy SEAL named Marcus Luttrell.
Chuck Norris recently said he will not return for The Expendables 3.
Adewale Akinnuoye-Agbaje (Lost) has landed the role of Algrim the Strong and Kurse in Thor: The Dark World.  Kat Dennings has also signed on to reprise her role as Darcy.
Disney is said to be interested in remaking The Rocketeer.
Ellen DeGeneres is in talks to voice Dory again in Finding Nemo 2.
Kevin Costner has landed a role in the new Jack Ryan film.
Gary Ross' next film will reportedly be an adaptation of Peter And The Starcatchers for Disney.  It's essentially a prequel to Peter Pan.
Anna Kendrick (Up In The Air), Felicity Jones (Like Crazy), and Imogen Poots (Fright Night) are reportedly up for the lead female role in Captain America: The Winter Solider.
Samuel L. Jackson will have a small role in the Oldboy remake.
It looks as though the adaptation of The Dark Tower series is officially dead.
Brad Pitt and Denzel Washington may star in The Candy Store for Stephen Gaghan (Syriana).  It's said to follow a former CIA agent who joins the NYPD.
Neil Burger (Limitless) will direct the sci-fi feature Divergent.  The movie deals with two teens who are trying to rebel against society.
This Week's Notable Trailers