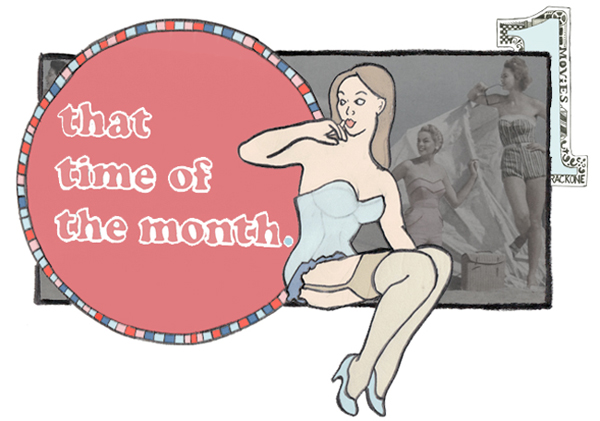 We make less money, we have to wear high heels, and we're all too familiar with the concepts of "with applicator," and "without." So why shouldn't women get to celebrate some great music created by some of our own? I can almost hear the eyes rolling from here, but bear with me. Of the iconic albums that many laud as the "best of the best," a scant few feature ladies. Sure, we've got Patti Smith, Stevie Nicks, Blondie, Janis, et al. And Joni Mitchell's Blue is inarguably unforgettable. But let's be real here – lady music sometimes gets overlooked, and I'm pissed.
So I'll show up to bring you a monthly "lady dude" playlist – my attempt to highlight the fairer sex, and even the men who love them. This month, I'm bringing you the It Girls – the ladies that I listen to when I want to reinvigorate my feminine spirit. Or something that doesn't sound like it came from a Tampax commercial.
There are a handful of indie gal standbys (Neko Case, Aimee Mann, Fiona Apple, Cat Power – all of whom have albums that appear in my top 20); A slew of new staples (Dum Dum Girls, St. Vincent, Sharon Van Etten, La Sera); and even a few of music's most angst-laden ladies (Sleater-Kinney, Liz Phair, PJ Harvey).
So pour yourself a glass of Chardonnay, start channeling Lena Dunham, and put on your most comfortable yoga pants, because it's about to get girly, y'all.
:Cat Power – He War:
:Jacqueline Taieb – 7 Heures Du Matin:
:Sleater Kinney – Hot Rock:
:Liz Phair – Fuck And Run:
:PJ Harvey – The Last Living Rose:
:La Sera – It's Over Now:
:Fiona Apple – On The Bound:
:Santigold – I'm A Lady (Featuring Andrew Trouble):
:Dum Dum Girls – Coming Down:
:St Vincent – Cheerleader:
:Sharon Van Etten – Serpents:
:Aimee Mann – Red Vines:
:Neko Case – I Wish I Was The Moon: