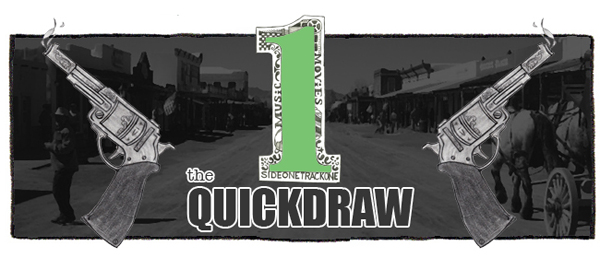 We finally launched a redesign!  And today's music is in celebration of it.  Hope you guys dig the new SOTO.  Enjoy.
:Thee Oh Sees – Flood's New Light:  The heat in Texas has finally reached that point (as it does every year) where I'm just done with it.  So, when I say that this track makes we want to get out and have some fun in the summer blaze, then you know it's a good one.  Putrifiers II will be released on September 11 via In The Red Records, and then four days later the band will play in Austin at La Zona Rosa with Ty Segall.
:Wild Nothing – Paradise:  I tried to make sense of Wild Nothing's new lunar-centric website, but once my brain started hurting I just had to give up.  Guess I'm no scientist.  Anyhow, I like this song.  It has a nice, simplistic 80s sound that's easy to get lost in.  The band is all set to release Nocturne on August 28 via Captured Tracks and Bella Union.
:Moon Duo – Sleepwalker:  In case you don't remember, this band was started by Ripley Johnson (Wooden Shijps) and Sanae Yamada.  I didn't find their debut full length, Mazes, to be as great as most people made it out to be, but I'm still looking forward to the new album.  Mostly because I think this psychedelic track sounds pretty cool.  Circles is expected out at some point this fall on Sacred Bones.
:Wavves – Hippies Is Punks:  For a while now these guys have been moving away from the all-garbled sound that they debuted with, and I consider this to be a very good thing.  Here's hoping we get more fuzzy pop songs out of Wavves.  Less noise looks nice on them.  This track was made for the Adult Swim Singles Program.
:The xx – Chained:  I get why so many people dig this act, but I have to admit that I've never felt much of an attachment to them.  With that being said, I do think this is a pretty cool track.  You should throw on some headphones for it.  Coexist is due out September 11 via Young Turks.