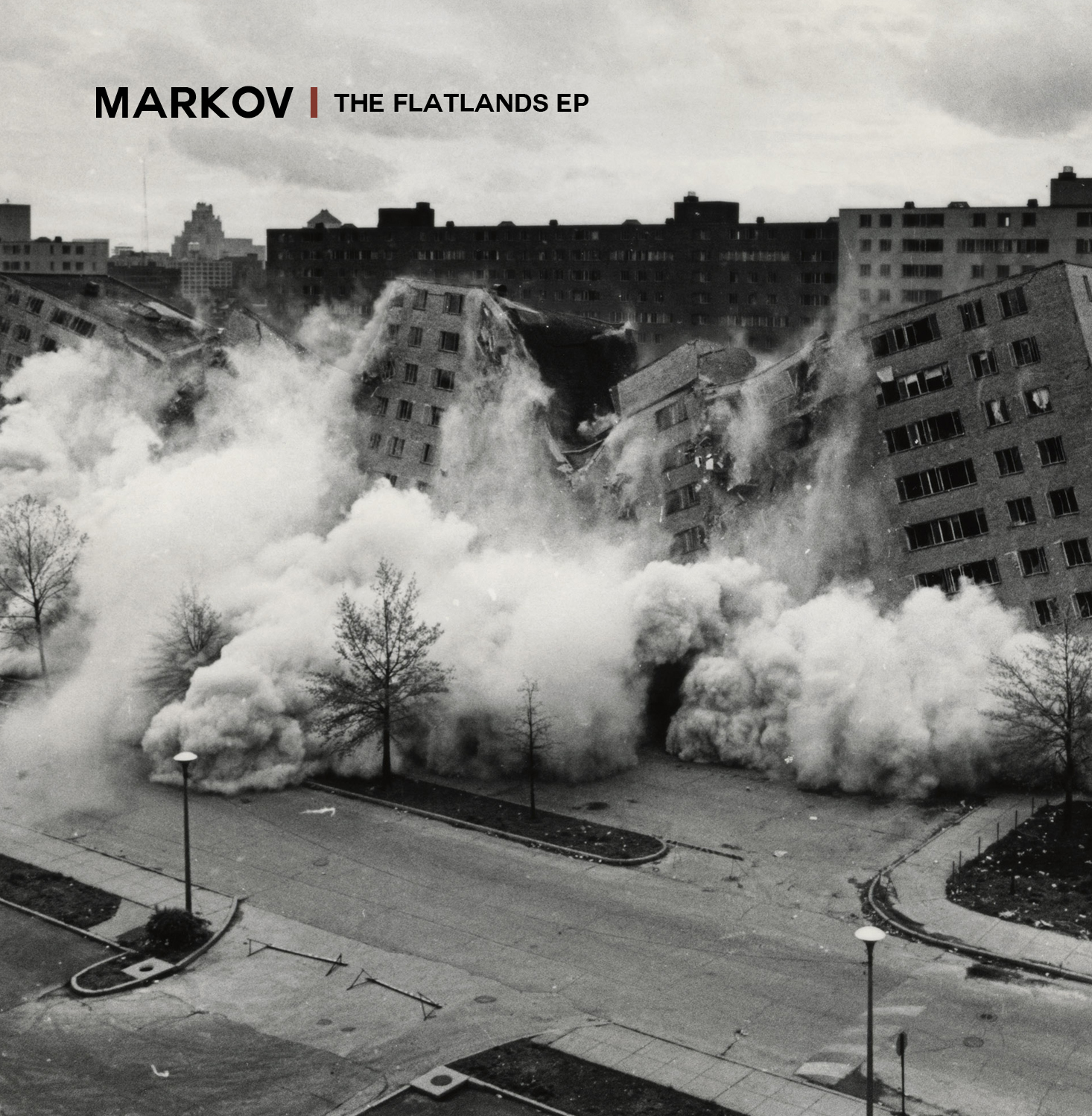 Ever have one of those shitty mornings that instantly gets turned around with a single email or text? That's exactly what happened to me yesterday when I was sent a link to the new EP from Markov. The Austin band put out their excellent debut, This Quiet, back in 2010, and it's still a favorite of mine. That release featured clamorous and unruly post-punk reminiscent of beloved Dischord bands such as Fugazi, Nation of Ulysses, and Jawbox. And like many of those DC bands from the early 90's, Markov plays a noisy and potent mixture of hardcore, punk, and art rock. I have to admit I had lost track of the band, which is why I was so excited to hear they had new material.
Markov is officially back with The Flatlands EP, which picks up where This Quiet left off. The EP is packed with sharp tracks layered with edgy and angular guitar. The thunderous rhythm section adds muscle to each song and is a perfect counterbalance to some seriously impressive guitar work. To be honest, I'm not quite sure what they are singing about, but I love the screaming, frantic, and passionate vocal delivery. The singer has a voice made for rock and roll.
Markov is throwing an official release show for The Flatlands EP this Friday at RED 7 where they'll share the stage with American Sharks, Wet Lungs, and The Bronx. It's sure to be a raucous show, and I can think of no better way to start the weekend.
:Markov – Divine Credit:
:Markov – Jaws Of Life:
:Markov – Warm Arms: